I have said before and I continue to believe that for a legal research company to compete against the longstanding dominance of Westlaw and LexisNexis, having secondary content such as treatises and practice guides is the Holy Grail.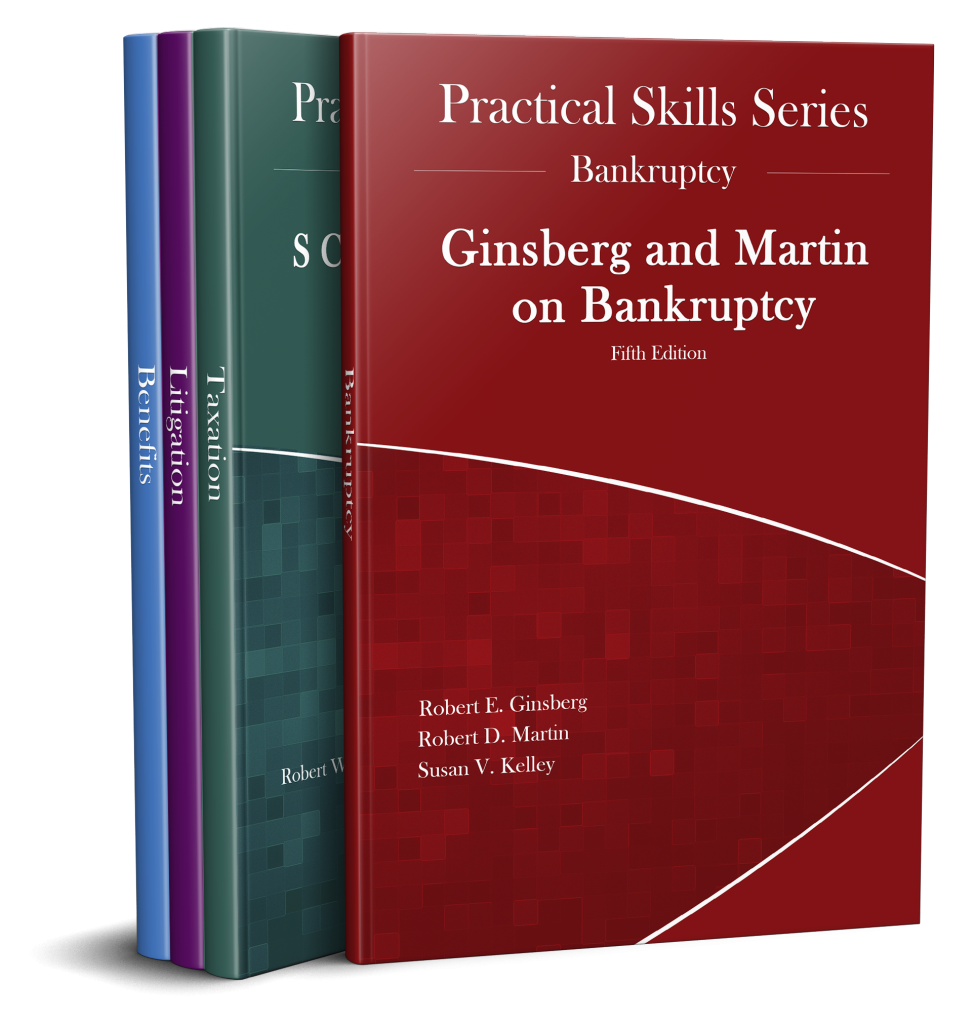 Fastcase clearly sees it the same way. It has steadily been building its libraries of secondary content, acquiring Loislaw in 2015, bringing on former LexisNexis VP Steve Errick to develop new editorial products, adding blog posts and commentary from the LexBlog network, launching a legal publishing arm in November, and, just two weeks ago, debuting its first law journal, RAIL: The Journal of Robotics, Artificial Intelligence & Law.
Today, Fastcase is announcing another step in that direction. Through a partnership with Wolters Kluwer Legal & Regulatory U.S., it will offer an extensive collection of WK's expert treatises, handbooks and other secondary sources.
The collection includes 129 titles covering areas of law such as bankruptcy, business, construction, elder law, employment, estate planning, family, litigation, health, insurance, pension and benefits, personal injury and real estate.
"This partnership intentionally closes the gap between Fastcase and the incumbents in the legal publishing market," Fastcase CEO Ed Walters said. "There are vanishingly few advantages that the old players have left. With the analytics of Docket Alarm, secondary treatises from Wolters Kluwer, legal news from LexBlog, and our innovative research platform and mobile apps, Fastcase is a complete solution for legal researchers."
But for Fastcase subscribers, there are two limitations. One is that the titles will be available only by purchase. So, if a subscriber wants, for example, Bankruptcy Litigation and Practice, the subscriber will have to purchase it for an annual price of $510. (A complete list of titles and prices is below.)
Second, Fastcase's licensing agreement with WK permits it to sell these titles only to subscribers in firms of 1-9 lawyers. Subscribers at larger firms will be able to purchase these only through WK.
Fastcase users will see the new titles in the library immediately as of today. Those in firms of fewer than 10 lawyers will be able to subscribe to and use the materials from directly within the Fastcase application.
The agreement to provide the Wolters Kluwer content extends a partnership that began when Fastcase purchased legal research provider Loislaw from Wolters Kluwer in 2015, but this agreement includes titles that were not available for sale in Loislaw.
For WK, the licensing agreement provides an effective distribution channel for it to reach a wider audience in the small firm segment, said Dean Sonderegger, vice president and general manager of Legal Markets, Innovation at WK. "As a rising innovator in the space, Fastcase was the clear choice and we're pleased that our titles and expert authors will receive even greater exposure and reach more professionals."
Below is the full list of titles that will be available and their prices.
| | | |
| --- | --- | --- |
| Subject | Title | Annual Price |
| Bankruptcy | Advanced Chapter 11 Bankruptcy Practice, 2nd Edition | $416 |
| Bankruptcy | Bankruptcy Litigation and Practice, 4th Edition | $510 |
| Bankruptcy | Bankruptcy Litigation Manual | $653 |
| Bankruptcy | Ginsberg & Martin on Bankruptcy, 5th Edition | $863 |
| Bankruptcy | Ordin on Contesting Confirmation, 5th Edition | $472 |
| Bankruptcy | Strategies for Creditors in Bankruptcy Proceedings, 6th Edition | $267 |
| Bankruptcy | Tax Planning for Troubled Corporations | $536 |
| Business Practice | S Corporation Taxation Guide | $429 |
| Business Torts | Business Torts Reporter | $829 |
| Business Torts | Business Torts: A Fifty-State Guide | $363 |
| Business Torts | Civil RICO Practice Manual, 3rd Edition | $423 |
| Construction Law | Alternative Clauses to Standard Construction Contracts, 3rd Edition | $261 |
| Construction Law | Construction Disputes: Practice Guide with Forms, 2nd Edition | $334 |
| Construction Law | Construction Law Handbook, 2nd Edition | $210 |
| Construction Law | Fifty State Construction Lien and Bond Law, 3rd Edition | $544 |
| Consumer Finance | Structuring Commercial Real Estate Workouts, 2nd Edition | $932 |
| Drunk Driving Defense | Drunk Driving Defense, 7th Edition | $426 |
| Elder Law | Elder Law Answer Book, 3rd Edition | $209 |
| Elder Law | Loring & Rounds: A Trustee's Handbook | $423 |
| Elder Law | Representing the Elderly Client Law & Practice | $666 |
| Elder Law | Social Security & Medicare Answer Book, 5th Edition | $497 |
| Elder Law | Special Needs Trust Handbook | $478 |
| Elder Law | The Elder Law Forms Manual | $652 |
| Elder Law | The Elder Law Portfolio Series | $1,016 |
| Elder Law | The Elder Law Report | $422 |
| Employment Discrimination | Americans with Disabilities Act Handbook, 4th Edition | $953 |
| Employment Discrimination | Civil Rights in the Workplace, 3rd Edition | $456 |
| Employment Discrimination | Employment Discrimination Law & Practice, 4th Edition | $724 |
| Employment Discrimination | Representing Plaintiffs in Title VII Actions, 4th Edition | $671 |
| Employment Discrimination | Sexual Harassment in the Workplace: Law and Practice, 4th Edition | $680 |
| Employment Law | AIDS and the Law | $456 |
| Employment Law | Covenants Not to Compete, 3rd Edition | $571 |
| Employment Law | Employee Dismissal Law & Practice, 5th Edition | $576 |
| Employment Law | Employment Law Answer Book, 8th Edition | $505 |
| Employment Law | Employment Law Update | $519 |
| Employment Law | Employment Relationships: Law & Practice | $446 |
| Employment Law | Equal Employment Opportunity Compliance Guide | $490 |
| Employment Law | Labor & Employment Law Handbook | $395 |
| Employment Law | Privacy & Cybersecurity Law Deskbook | $489 |
| Employment Law | State by State Guide to Human Resources Law | $485 |
| Estate Planning | Estate & Gift Tax Handbook | $435 |
| Estate Planning | Estate & Retirement Planning Answer Book | $399 |
| Estate Planning | Internal Revenue Code | $301 |
| Estate Planning | Multistate Guide to Estate Planning | $490 |
| Estate Planning | Practical Guide to Estate Planning | $338 |
| Estate Planning | Price on Contemporary Estate Planning | $579 |
| Evidence | Destruction of Evidence | $455 |
| Evidence | Evidence: Practice Under the Rules, 4th Edition | $416 |
| Family Law | American Journal of Family Law | $453 |
| Family Law | Child Support Guidelines: Interpretation & Application, 2nd Edition | $556 |
| Family Law | Drafting Prenuptial Agreements | $793 |
| Family Law | Family Law Update | $681 |
| Family Law | Psychological Experts in Divorce Actions, 6th Edition | $388 |
| Family Law | Qualified Domestic Relations Order Handbook, 3rd Edition | $511 |
| Family Law | Valuation Strategies in Divorce, 5th Edition | $382 |
| Family Law | Value of Pensions in Divorce,  5th Edition | $499 |
| Family Law | Valuing Specific Assets in Divorce | $355 |
| General Litigation | Discovery Practice, 6th Edition | $406 |
| General Litigation | Electronic Discovery, 2nd Edition | $371 |
| General Litigation | Expert Witness Update | $275 |
| General Litigation | Judgment Enforcement, 3rd Edition | $423 |
| General Litigation | Jury Selection, 4th Edition | $384 |
| General Litigation | Motion Practice, 6th Edition | $508 |
| Health Law & Compliance | Clinical Research Compliance Manual | $581 |
| Health Law & Compliance | Consent to Treatment | $593 |
| Health Law & Compliance | Emergency Department Compliance Manual | $421 |
| Health Law & Compliance | Health Care Organizations Risk Management | $452 |
| Health Law & Compliance | Health Law & Compliance Update | $370 |
| Health Law & Compliance | HIPAA Compliance Handbook | $367 |
| Health Law & Compliance | HIPAA: A Guide to Health Care Privacy and Security Law | $782 |
| Health Law & Compliance | Hospital Legal Forms, Checklists and Guidelines | $1,226 |
| Health Law & Compliance | Medical Group Practice | $603 |
| Health Law & Compliance | Medical Staff Management | $543 |
| Insurance | CGL Policy Handbook, 2nd Edition | $365 |
| Insurance | Insurance Coverage Litigation, 2nd Edition | $410 |
| Insurance | Policyholder's Guide to the Law of Insurance Coverage | $448 |
| Insurance | Practitioner's Guide to Litigating Insurance Coverage Actions, 2nd Ed | $643 |
| Law Practice Resources | Lawyer's Desk Book | $409 |
| Law Practice Resources | The Lawyer's Almanac | $540 |
| Limited Liability | Federal & State Taxation of Limited Liability Companies | $499 |
| Payroll | California Payroll Guide | $596 |
| Payroll | Complete Guide to Federal & State Garnishment | $694 |
| Payroll | Multistate Payroll Guide | $539 |
| Payroll | Payroll Answer Book | $560 |
| Payroll | Wage and Hour Answer Book | $576 |
| Payroll | Wage Hour Compliance Handbook | $539 |
| Pension & Benefits | 401(k) Answer Book | $499 |
| Pension & Benefits | 5500 Preparer's Manual | $499 |
| Pension & Benefits | Cash Balance Plan Answer Book | $497 |
| Pension & Benefits | COBRA Handbook | $505 |
| Pension & Benefits | Coverage & Nondiscrimination Answer Book | $506 |
| Pension & Benefits | Defined Benefit Answer Book | $497 |
| Pension & Benefits | Dividing Pensions in Divorce | $511 |
| Pension & Benefits | Employee Benefits Answer Book | $487 |
| Pension & Benefits | Employee Benefits in Mergers & Acquisitions | $487 |
| Pension & Benefits | Employee Stock Ownership Plan Answer Book | $513 |
| Pension & Benefits | ERISA Fiduciary Answer Book | $497 |
| Pension & Benefits | ERISA Law Answer Book | $487 |
| Pension & Benefits | ERISA: A Comprehensive Guide | $506 |
| Pension & Benefits | Executive Compensation Answer Book | $497 |
| Pension & Benefits | Governmental Plans Answer Book | $491 |
| Pension & Benefits | Handbook on ERISA Litigation | $511 |
| Pension & Benefits | Health Insurance Answer Book | $519 |
| Pension & Benefits | Health Savings Account Answer Book | $497 |
| Pension & Benefits | Individual Retirement Account Answer Book | $511 |
| Pension & Benefits | Mandated Benefits Compliance Guide | $511 |
| Pension & Benefits | Medicare Handbook | $511 |
| Pension & Benefits | Multistate Guide to Benefits Law | $497 |
| Pension & Benefits | Pension Distribution Answer Book | $497 |
| Pension & Benefits | Plan Correction Answer Book | $497 |
| Pension & Benefits | Plan Termination Answer Book | $511 |
| Pension & Benefits | Qualified Domestic Relations Order Answer Book | $497 |
| Pension & Benefits | Quick Reference to ERISA Compliance | $511 |
| Pension & Benefits | Quick Reference to HIPAA Compliance | $510 |
| Pension & Benefits | Roth IRA Answer Book | $511 |
| Pension & Benefits | SIMPLE, SEP and SARSEP Answer Book | $511 |
| Pension & Benefits | State by State Guide to Managed Care Law | $534 |
| Personal Injury | Tort Law Desk Reference: A Fifty State Compendium | $445 |
| Personal Injury | Understanding the AMA Guides in Workers' Compensation, 5th Edition | $534 |
| Product Liability | Product Liability Case Digest | $405 |
| Product Liability | Product Liability Desk Reference a Fifty-State Compendium | $391 |
| Product Liability | The Preparation of a Product Liability Case, 3rd Edition | $381 |
| Real Estate | Commercial Real Estate Leases, 5th Edition | $365 |
| Real Estate | Commercial Real Estate Transactions Handbook, 4th Edition | $330 |
| Real Estate | Environmental Liability & Real Property Transactions: Law & Practice, 2nd Edition | $1,288 |
| Real Estate | Law of Real Estate Brokers, 3rd Edition | $324 |
| Real Estate | Law of Title Insurance, 3rd Edition | $336 |
| Real Estate | State-By-State Guide to Commercial Real Estate Leases, 5th Edition | $891 |
| Remedies | Proving and Defending Damage Claims: A Fifty-State Guide | $380 |