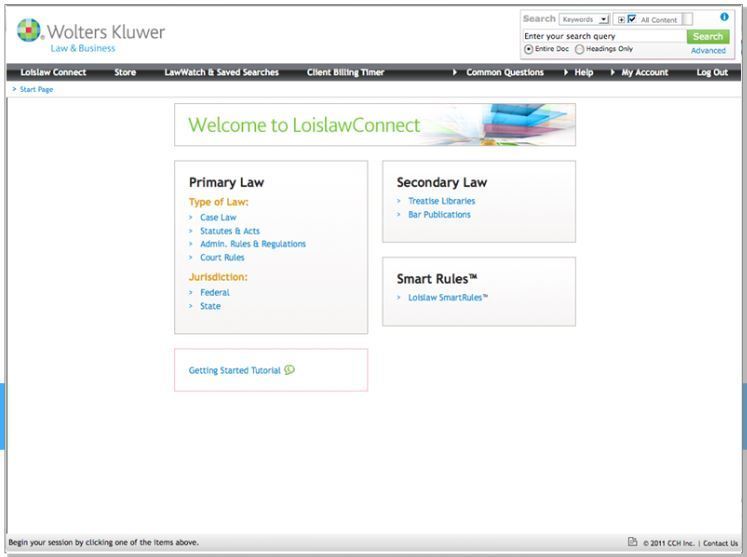 [Updated at 10:55 a.m. with statement from Wolters Kluwer.]
The legal research company Fastcase has acquired one of its prime competitors among middle-market legal research providers, Loislaw. Fastcase has purchased Loislaw from Wolters Kluwer, which had acquired it in 2000 for $95 million.
LoisLaw subscribers began receiving notices over the weekend informing them of the news. The letter stated that WK will sunset the Loislaw product effective Nov. 30, and that "we are collaborating with Fastcase so they can offer comparable subscription plans on the Fastcase platform, including Loislaw treatise libraries, at the same or lower prices as your current Loislaw subscription."
Reached by phone, Fastcase CEO Ed Walters confirmed the acquisition. He said that it was an assets-only purchase that includes the Loislaw brand and domain name and that will move Loislaw's subscribers to Fastcase. He declined to disclose the purchase price.
In an email, Deborah L. Sauer, executive director strategic communications at Wolters Kluwer Legal & Regulatory, said the deal stemmed from the continued evolution of WK's business.
In the continued evolution of our business we feel the time is right to further focus our investments in providing the highly valued expert interpretations, insight, guidance, and solutions that enable customers to enhance their decision quality, drive their workflows, and inform confident outcomes.
For subscribers to Loislaw, a key feature has been access to Wolters Kluwer's library of some 125 treatises in areas of law such as bankruptcy, business, employment, insurance, intellectual property, real estate and others. When they migrate to Fastcase, they will retain that access.
Fastcase has obtained a license from Wolters Kluwer that will allow it to continue to provide access to these treatises to former Loislaw subscribers. The treatises will be indexed and incorporated into the Fastcase site. Fastcase subscribers, however, will not have access to the treatises.
Subscribers will be migrated to the Fastcase service sometime before Nov. 30, when the current Loislaw site will be shut down. Existing subscriptions will be grandfathered at their current or better prices, Walters told me.
So why would either company want this deal? Although Fastcase will not be able to offer the Wolters Kluwer treatises to its own subscribers, it is safe to assume it might hope to do that someday. Lack of secondary research sources such as treatises remains one of the key differentiators between lower-cost research providers such as Fastcase and the large, established providers. Adding treatises to Fastcase would be significant.
As for Wolters Kluwer, it is increasingly focusing its products on the larger-firm market and on highly regulated and specialized areas of law such as corporate finance, securities, tax, banking and health. (I just wrote a review of its new Cheetah research product — which focuses on these areas — for an upcoming issue of the ABA Journal and will be posting a review here as well.) Given that focus, it no longer makes much sense for the company to spend resources on a product such as Loislaw that does not fit with its market.
Some Loislaw History
Loislaw was one of the first electronic legal research services to offer smaller-firm lawyers a lower-cost alternative to Westlaw or LexisNexis for researching cases and statutes. It was founded in 1987 by Kyle D. Parker, the Arkansas lawyer who served as its CEO until the sale to Wolters Kluwer.
Its first product was a comprehensive legal database on CD-ROM introduced in 1989. It launched is online version at Loislaw.com in 1996. By 2000, the online site had grown to cover primary legal materials for all 50 states, all federal appellate courts, the U.S. Code, the Code of Federal Regulations and the Federal Register.
It was also one of the first online research services to offer flat-rate pricing. (The first, I believe, was VersusLaw, which was founded in 1985 and launched a website in 1995.)