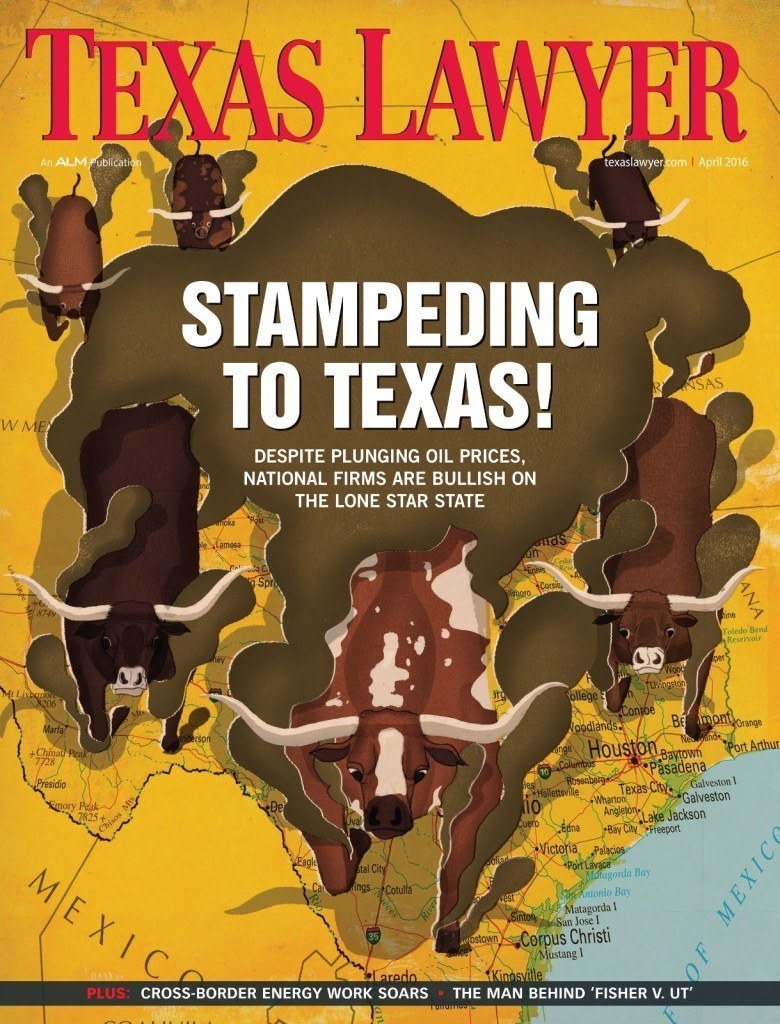 ALM has converted Texas Lawyer from a weekly newspaper to a monthly magazine and is instead beefing up the TexasLawyer.com website with more robust daily offerings, it announced this week. The first issue of the new magazine came out this month.
According to the announcement:
TexasLawyer.com now offers expanded news, features and analysis related to national and international energy, legal education and the business of law, as well as new features such as Around the Nation, covering relevant news from across the ALM network and Professional Announcements & On The Move, providing news about personnel changes in the Texas legal community. In addition, the enhanced TexasLawyer.com digital platform now includes a fully searchable Texas Decisions archive of case summaries with enhanced search capabilities.
Here is Texas Lawyer's FAQ about the changes. The announcement comes just a month after ALM announced that it was shutting down its InsideCounsel magazine.
The first issue of Texas Lawyer was published 31 years ago this week.