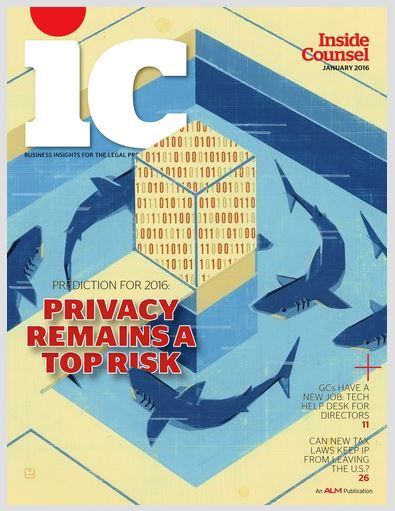 Legal publisher ALM announced yesterday that it is shutting down InsideCounsel, the magazine it acquired in January 2015 as part of its purchase of Summit Professional Networks. The closing was announced in a letter to the magazine's readers published yesterday by publisher Kenneth Gary and editor-in-chief Anthony Paonita.
ALM will keep the magazine's website and refocus it to target in-house lawyers in the entrepreneurial start-up community.
Starting today, February 23, 2016, we will no longer publish the InsideCounsel magazine. We are accelerating our focus on delivering timely news, insights and practical guidance through our digital platform, insidecounsel.com. We have learned that the InsideCounsel audience is largely online and mobile, and moving away from print. We will be focusing on that digital reader with the daily newsletter and website, providing insights on running the legal department, analysis of regulatory developments and management of risk everyday throughout the day.
The move is not much of a surprise, given that ALM already published a magazine targeted at the same audience, Corporate Counsel, and the operations of the two magazines had been combined under editor-in-chief Paonita.
Plus, shortly after ALM acquired InsideCounsel last year, it reassigned the magazine's associate publisher and editor-in-chief Erin Harrison to take over as editor-in-chief of Legaltech News.
Yesterday's letter said that, since acquiring InsideCounsel, ALM had come to realize that its audience is skewed towards corporate counsel in smaller and start-up companies, whereas Corporate Counsel targets larger companies and legal departments.
For that reason, the InsideCounsel website will now focus on "addressing the information needs of those smaller legal departments as they seek to start up and manage legal departments in their emerging companies."
Paid subscribers to InsideCounsel will have the remainder of their subscriptions fulfilled with Corporate Counsel magazine. Alternatively, they can request a refund.