The Delaware court system is recognized throughout the legal profession as a leading forum for the litigation of business and commercial disputes. But for out-of-state attorneys, Delaware presents unique procedural hurdles, including that all electronic case filings must be done by local counsel licensed in Delaware, and that any electronic notices of filings must be distributed via that local counsel. 
It is for that reason that the expansion by legal technology company PacerPro of its PDF2Go service into Delaware last month was welcome news for attorneys, both those licensed in Delaware and those admitted pro hac vice for specific cases. 
"It cuts out steps and ensures that everyone gets the filing, that everyone is on the same page," said Brian E. Farnan, a partner with Farnan LLP in Wilmington, Del. "It makes it error- and idiot-proof."  
State Court Expansion
As the company's name suggests, PacerPro developed its PDF2Go service for the federal courts' PACER electronic filing system. The service automates the distribution of notices from the courts of new filings. It automatically downloads the filing and distributes it to the members of a legal team. 
In October, PacerPro announced its plan to expand into coverage of state court dockets, on the heels of a $5 million Series C investment in the company by Berkley Capital, the private equity investment subsidiary a Fortune 500 insurance company.
"As law firms have come to see the value of our products for automating workflows and data collection for federal court filings, we have heard from them that they want the same functionality for state court filings," Gavin McGrane, PacerPro's cofounder and CEO, said at the time. 
---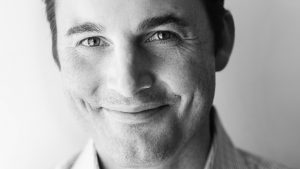 Related: LawNext: PacerPro Founder and CEO Gavin McGrane On Process Automation and Court Data.
---
In keeping with that plan, PacerPro last month began offering its PDF2Go service for the Delaware Chancery Court, through a partnership with the e-filing company File & ServeXpress, which is the e-filing and e-service provider for Delaware Chancery and Superior Courts.
Automatic Distribution
Farnan told me the service has already proven to save staff time and resources at his firm, particularly in cases in which he is working with out-of-state counsel in a litigation matter. 
Before PacerPro came to the state, Farnan said, an attorney or staff member would have to log into the efiling portal, separately download each filing, and then distribute it to whoever needed a copy, including any pro hac vice counsel.  
"In Delaware, the pro hac vice counsel doesn't get the notice," he said. "With PacerPro, you can add them to the distribution list and copy them automatically." 
Stephen Shackleford, partner with the law firm Susman Godfrey in New York City, told me that he recommended PacerPro to Farnan in connection with his representation of Dominion Voting Systems in its $1.6 billion defamation lawsuit against Fox News over false 2020 election fraud claims, in which Farnan is Delaware counsel. 
Shackleford said that he had been a long-time user of PacerPro in the federal courts, and was glad to see it become available for the Delaware courts, where he, as pro hac vice counsel, is not able to receive court notices directly. 
"It is indispensable to me to be able to get that stuff quickly," he said. 
Shackleford said that he particularly likes having all the court notices come to his email inbox with names that reflect the filings, because it makes it easy for him to sort and search for specific cases. 
"It is exactly what it needs to be," he said, "fast, easy to use, and easy to sort in my email inbox."
---
[Disclosure: I am a member of the PacerPro advisory board, for which I receive compensation from the company.]
Featured image: Famartin, CC BY-SA 4.0, via Wikimedia Commons.