The company Reorg, a global provider of financial intelligence, is today launching a first-of-its-kind Legal Billing Rates Database, an analytics tool that uses data drawn from court dockets to help attorneys benchmark their fees in preparation for client pitches.
It can also be used by general counsel and other commercial and financial clients in helping them to decide which outside counsel to retain.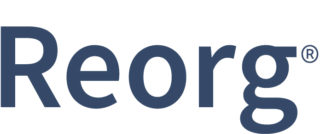 The database is the first to use attorneys' fee data extracted from U.S. Bankruptcy Court dockets, using machine learning and natural language processing. It uses data drawn from interim and final fee applications found within the dockets of the bankruptcy courts for the Southern District of New York and the District of Delaware.
The tool can be used by attorneys and law firms to benchmark themselves against other firms and prepare for client pitches. It can also be used by corporate counsel, hedge fund analysts and portfolio managers to make more-informed decisions about hiring outside counsel.
The tool presents the data in dynamic visualizations. Users can search and filter the data by firm, jurisdiction, practice area, years of experience, and role, and they can compare up to three specific firms on a head-to-head basis.
Recently, I was given a preview of the product by Darby Green, senior director of product, strategy and innovation at Reorg. Green joined Reorg in January 2019, after having been commercial product director for litigation and bankruptcy at Bloomberg Law. (I conducted a video interview with her in 2018 at the American Bankruptcy Institute.)
Even though the data is extracted from bankruptcy dockets, it covers a range of practice areas. In large Chapter 11 cases, it is common for attorneys from a range of practice areas within a firm to be involved, Green said.
Because different firms may refer to the same practice areas by different terms ("bankruptcy" or "insolvency," for example), Reorg normalized the naming of the practice areas in assembling this data. It then calculated each lawyer's years of experience based on year of bar admission.
When comparing firms, you can choose to view the data by individual attorneys, as in the image above. Hover over any icon to see the specific attorney's billing rate, years of experience and firm.
What you cannot see in the screen captures above is that below the visualizations are all the data that have been used to create the visualizations, with direct links to source data. The underlying data can be downloaded and exported in Microsoft Excel.
The database is available as part of a Reorg subscription package. It is not available as a standalone product.
Founded in New York in 2013 by Kent Collier, Reorg provides financial and legal analysis combined with editorial reporting to cover bankruptcy, distressed debt and leveraged finance in the U.S., Europe and Asia.
In 2018, Reorg acquired London-based Debt Explained Limited, a provider of data and analysis on the European high-yield and leverage loan markets. Last year, it acquired Dai1 Media, a subscription-based provider of news, insights and analysis about special situations in China.