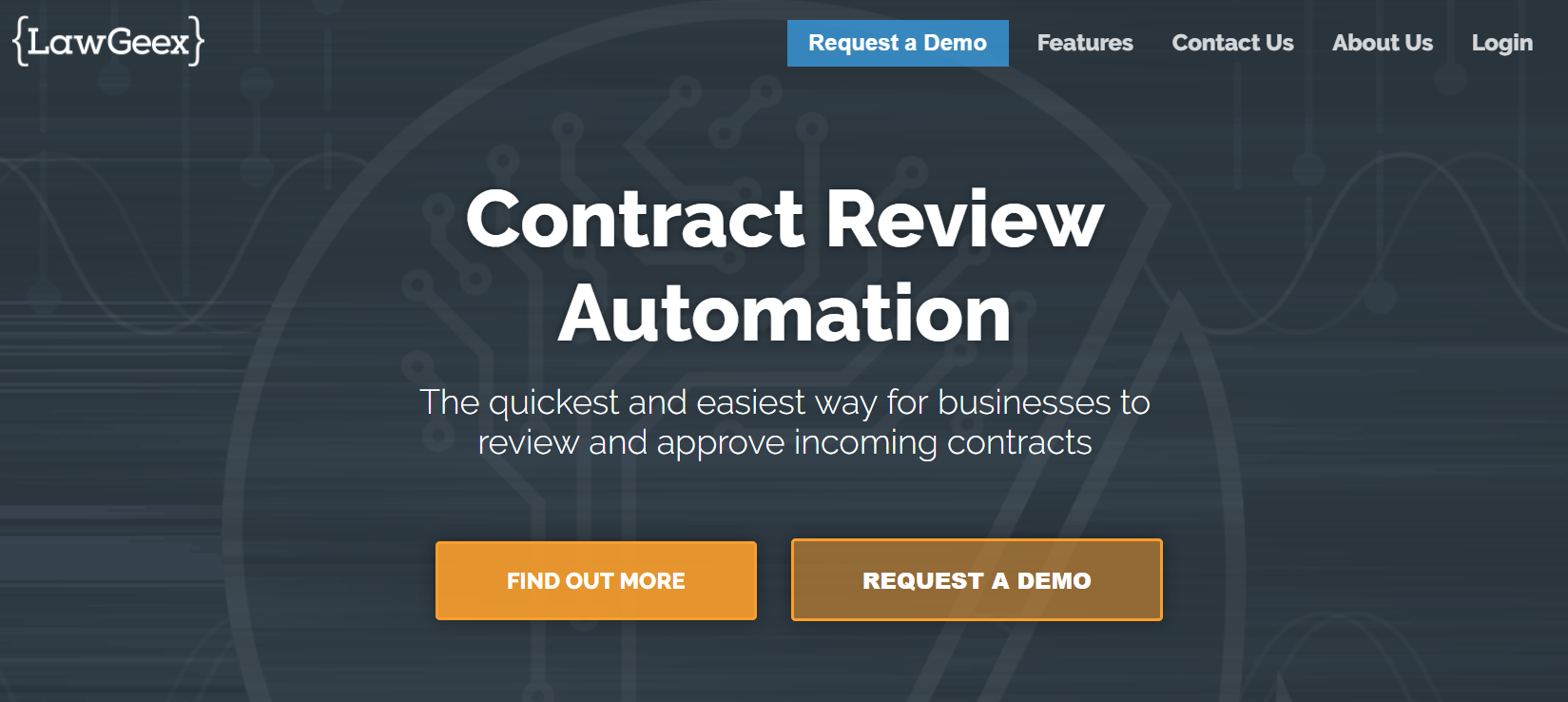 LawGeex, a company whose product uses artificial intelligence to help in-house legal teams automate the review and approval of everyday contracts, is today announcing the closing of a $12 million Series B funding round led by venture capital fund Aleph.
This investment brings the total funding for LawGeex to $21.5 million. In March 2017, LawGeex raised $7 million. Previous investors, including Lool Ventures, also participated in this round.
LawGeex was founded in 2014 by international lawyer Noory Bechor and  AI expert Ilan Admon. It is principally headquartered in Tel Aviv, Israel and it has an office in New York City. While it has customers all over the world, most of its customers are based in the United States.
Aleph's other investments include workspace company WeWork; Lemonade, a provider of renters' and homeowners' insurance; Wix, for building websites; group videochat app HouseParty; and others. Aleph partner Eden Shochat will join the LawGeex board.
This news follows several recent investments in legal AI companies, including $10 million in Luminance in November, $8.7 million in ROSS in October, and $12 million in Casetext in March 2017.
"I think this is investment is now showing the market that this is no longer an emerging technology," LawGeex vice president of marketing Shmuli Goldberg told me last week. "One of the things that we've seen so far is that the adoption of legal AI is already huge. We've seen some reports say over 60 percent of large businesses are using some form of legal AI. The market is no longer in an embryonic stage."
LawGeex will use the financing to "double down" on the field of AI contract review in which it is already established, Goldberg said. In addition, it will expand its capabilities within that field, to cover different types of contracts, to enable review of both incoming and outgoing contracts, and to provide redlines and markups of reviewed contracts.
The LawGeex platform is designed to help businesses with their day-to-day individual contracts, as opposed to AI contract platforms such as eBrevia or Kira Systems that focus on due diligence review of large numbers of contracts.
In February, LawGeex revealed that its AI bested top U.S. lawyers in accurately spotting risks in everyday business contracts. The study saw the LawGeex AI achieve an accuracy of 94 percent, while the lawyers achieved an average of 85 percent. It took 92 minutes for the lawyer participants to complete all five NDAs compared to only 26 seconds for the LawGeex AI.