Catching up on some recent stories of note.
Twitter bot follows big cases. The aptly named Big Cases Bot follows major cases in the Supreme Court, federal circuit courts and federal district courts, including Mueller prosecutions and challenges to Trump's executive orders. The full list of cases it is following can be seen at GitHub. It was developed by Brad Heath, a USA Today reporter who covers law and justice.
Free access to legal research for developing countries. Earlier this month, the International Labour Organization and a group of academic partners that includes the Yale and Cornell law school libraries launched GOALI (Global Online Access to Legal Information), a program that will give users in more than 115 developing countries free access to a wide range of essential legal information. Developed under the auspices of Research4Life, a public-private partnership that brings free or low cost online access to academic and professional peer-reviewed content to developing countries, and spearheaded by Teresa Miguel-Sterns of the Yale Law Library, GOALI is launching with more than 10,000 titles from more than 60 publishers.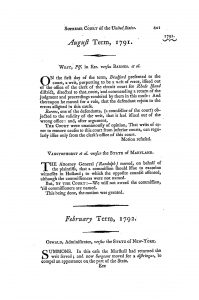 35,000 SCOTUS cases in image format. The Library of Congress has published more than 225 years of Supreme Court decisions in searchable image format showing the cases as they originally appeared in the United States Reports, dating back to the court's first decision in 1791. The collection is online at loc.gov/collections/united-states-reports/ and the announcement can be found here.
Fastcase adds employment law materials. I have written several times about strides by Fastcase to build up its collections of treatises and secondary materials. This week, it announced the addition 79 employment law titles from Littler Mendelson, the world's largest firm devoted to labor and employment practice. The titles can be purchased individually or in bundles. Jean O'Grady has more details at Dewey B Strategic.
Worldox marks 30 years in legal tech. The document management software Worldox is marking its 30th year in business — and it is still going strong. Founded in 1988 by Thomas W. Burke and Kristina S. Burke, it remains one of the most popular DMS systems in the legal field, with 6,000 customers in 52 countries. Ari Kaplan recently interviewed Ray Zwiefelhofer, president of Worldox, about this milestone.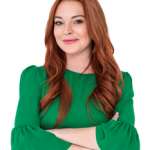 Headline of the week: Lindsay Lohan Joins Lawyer.com as Spokesperson, Marketing Advisor and Investor, prompting many on Twitter to wonder whether they were reading The Onion and Bruce Carton to dust off his Lindsay Lohan Mug Shot Gallery.
Worth reading: Monica Bay's Women of Legal Tech interview with Nicole Bradick, founder and CEO of Theory and Principle. Notable quote: "If you have a personality, let if fly." … Law student Miguel Willis's post, The "Technology to Improve Access to Justice for the Poor" Fallacy Part 2. Notable quote: "Non-diverse teams designing A2J tech solutions for communities comprised overwhelmingly of poor people of color will inevitably be highly susceptible to a myriad of design bias throughout the development and launch phase."