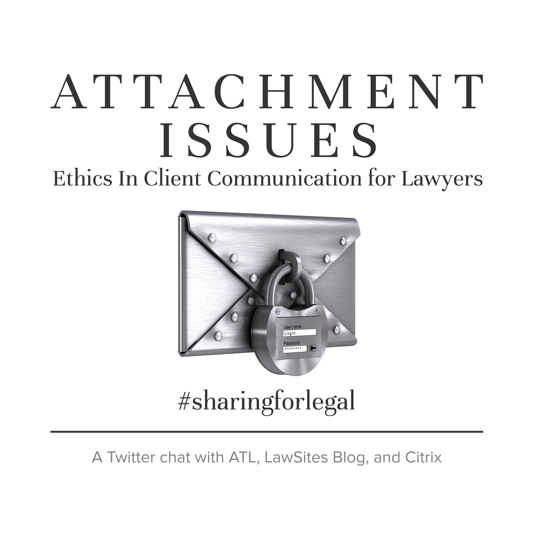 Do you have attachment issues? Email attachments, that is. Or questions about encryption, client portals and other forms of client communications?
Tomorrow, from 1 to 2:30 p.m. Eastern, Above the Law (@atlblog) and I (@bobambrogi) are hosting a Twitter chat, sponsored by Citrix (@sharefile), called "Attachment Issues: Ethics of Client Communications for Lawyers." The primary themes are ethics and security issues in client communications, but participants' tweets will drive the discussion.
Find us by using the hashtag for the chat, #sharingforlegal.
During the chat, there will be polls and giveaways. And there will also be, we hope, some useful and insightful sharing of information.
Among those who have said they are planning to participate are Above the Law technology columnists Niki Black (@nikiblack) and Jeff Bennion (@jbennionlaw) and small-law columnist Gary J. Ross (@Gary_J_Ross).