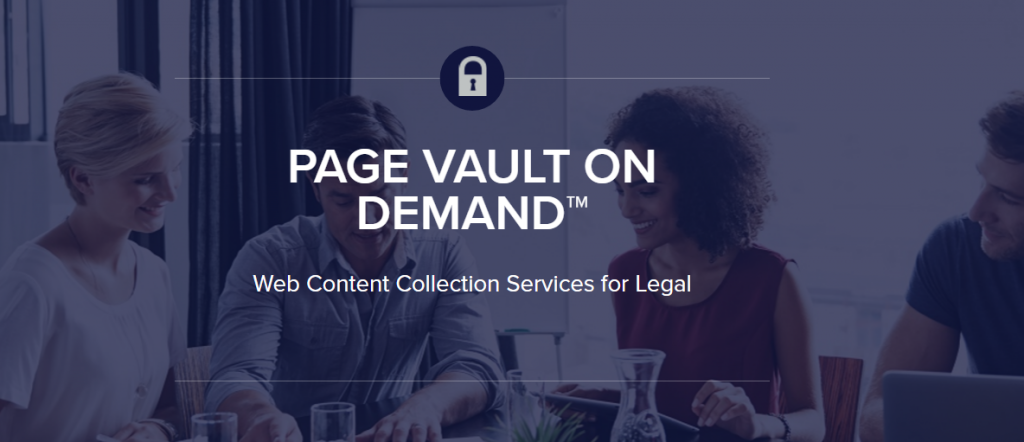 A series of short posts rounding up product announcements from last week's ABA Techshow. 
Page Vault, a company whose software accurately captures and archives web pages, announced the launch of Page Vault On Demand, an online request service that enables legal professionals to outsource web content collection on a one-shot basis, without a Page Vault subscription.
With Page Vault On Demand, you indicate the web content you want collected, such as social media, entire websites, videos or images. Page Vault provides a price quote (starting at $199) for your approval before starting any collection. Page Vault collects the requested content and delivers accurate, printable and court-reliable files with key metadata and optional affidavits to support authentication.
"A simple web form request initiates the collection process, and our staff leverages the industry's most advanced and trusted web-capture technologies to complete the job," Jeff Eschback, Page Vault CEO explained. "There's no new software or difficult procedures to learn."