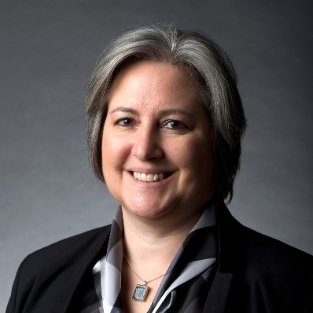 Molly McDonough, a veteran news reporter and editor, has been named editor and publisher of the ABA Journal, the flagship magazine of the American Bar Association.
The appointment was officially announced yesterday by ABA Executive Director Jack L. Rives to the Board of Governors during the ABA's midyear meeting currently underway in Miami.
"I'm very excited about taking on this position and thankful to my Board of Editors who recommended me for the post," Molly said in an email today.
I am particularly thrilled by this news, because Molly and I are former colleagues and longtime friends. Some 15 years ago, Molly and I worked together at American Lawyer Media, where she helped launch the Chicago office of a legal news service that I ran and then became Chicago editor and reporter for the National Law Journal when I was its editor-in-chief. We have been good friends ever since.
Molly joined the ABA Journal in 2001 and had been managing editor since 2014. When Allen Pusey, who had been editor and publisher since 2011, retired late in 2016, Molly became interim editor and publisher.
Earlier in her career, she was a reporter for Law Bulletin Publishing Company in Chicago and covered courts for the Gary (Ind.) Post-Tribune, the Spartanburg (S.C.) Herald-Journal and the Florence (S.C.) Morning News.
In 2014, Folio magazine named Molly to its inaugural list of Top Women in Media.
"I'm mostly excited to continue ensuring the ABA Journal remains the high quality legal news magazine that it is," Molly told me. "Our reporters, editors and designers are the best team of journalists I've worked with and I look forward to helping implement their creative ideas and projects in the print magazine and on ABAJournal.com."
Molly comes into this job in the same week that the ABA Board of Governors authorized a plan to cut $10.7 million from the association's budget in a plan that includes consolidating publishing operations and reducing staff in many areas of operations.