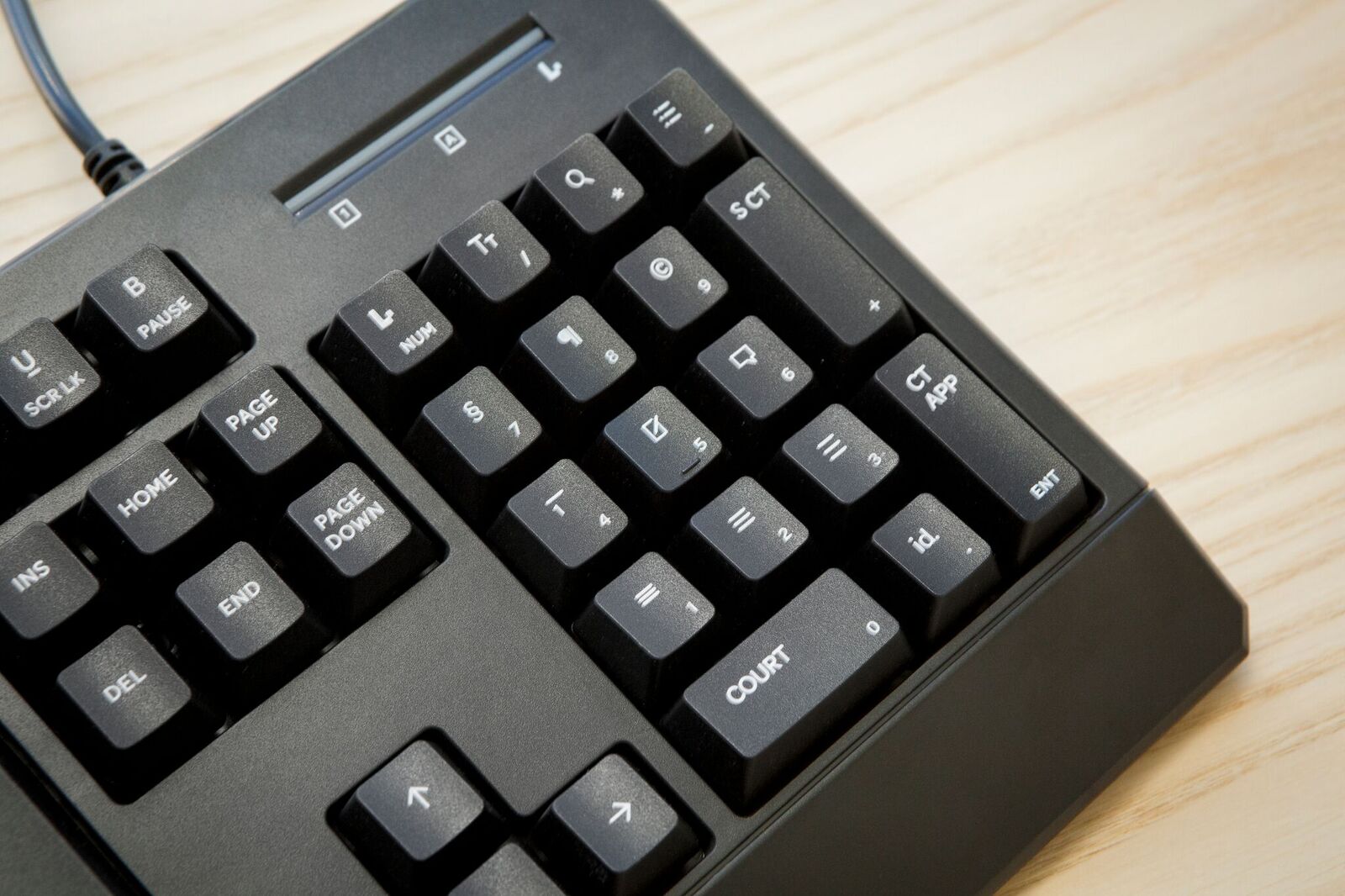 [Update: See my hands-on review of the LegalBoard and a video unboxing.]
Brian Potts had me at the section symbol.
The lawyer and founder of Pro-Boards LLC was explaining why he has developed the LegalBoard, a computer keyboard designed specifically for lawyers, which he will formally introduce tomorrow at the Consumer Electronics Show in Las Vegas.
I was furiously writing a brief when I went to insert a section symbol. As was my custom, I had to stop what I was doing, use the mouse, go to insert a symbol, find the section symbol and hit insert. This process stopped my train of thought, took up my precious time, and more than anything else, was incredibly annoying.
What lawyer can't relate to Potts' annoyance?
Some of the more technologically astute among you might be thinking, "He could just create a shortcut in Word for the section symbol and his problem would be solved."
Actually, he couldn't. At the time, Potts — who is now a partner at Perkins Coie — was a partner at Foley & Lardner. Foley's computers were networked, and every time he powered down, any shortcuts disappeared.
(Another option is a tool such as ActiveWords, which I reviewed here. I don't know whether Potts' network would have allowed that to be installed.)
As he pondered the problem, his first thought was to ask the firm's technology staff if they could put some sort of section symbol button on his computer screen.
Then it dawned on me that having the section symbol as a key on the keyboard would be even easier.  In fact, having lots of things that lawyers use every day on the keyboard would make my life a lot easier.
Potts went to work with engineers to come up with a keyboard that had keys for the functions lawyers frequently use. After testing prototypes, the LegalBoard was born.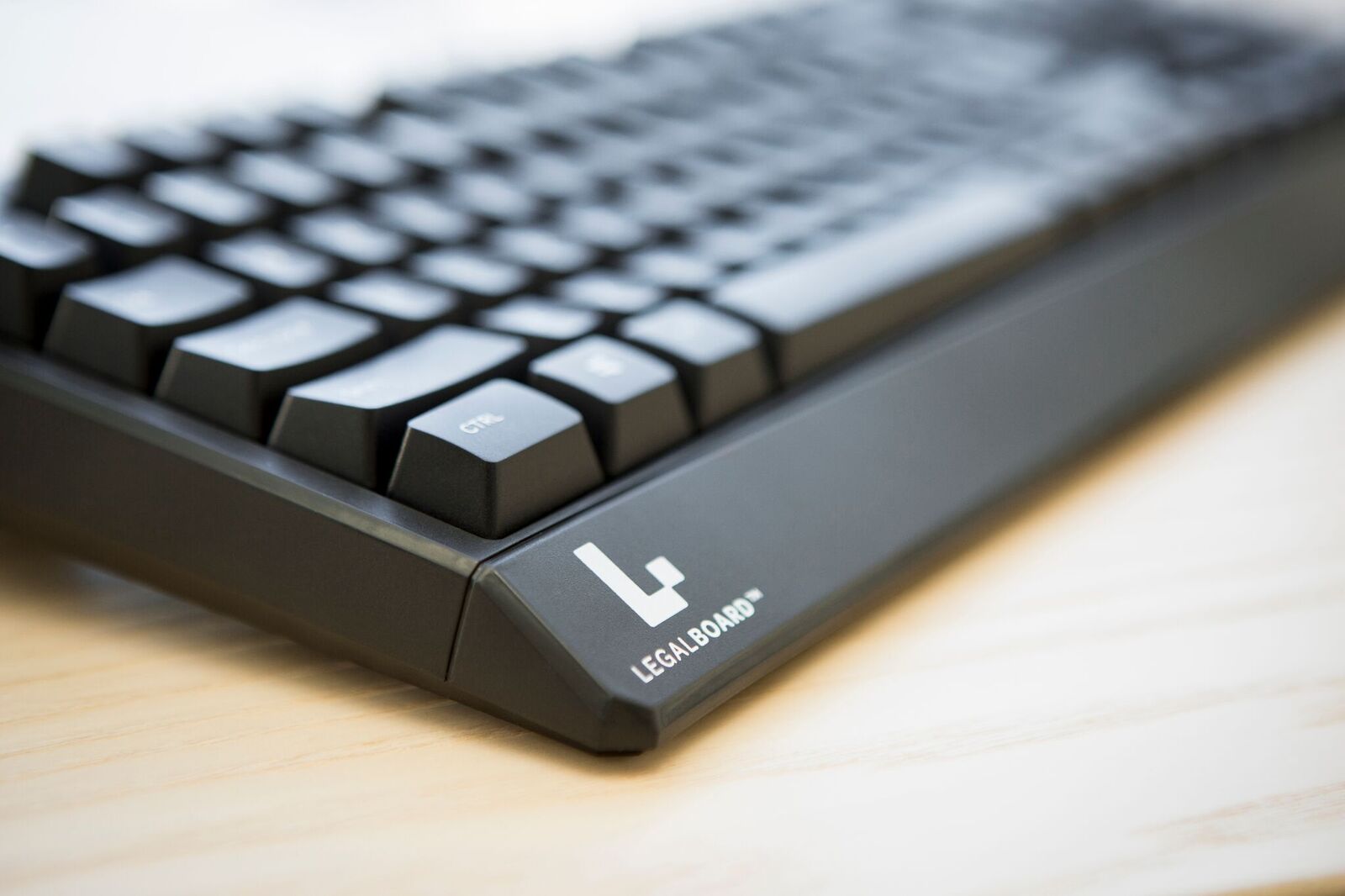 What does it do? I haven't tried one yet, but Potts describes these features:
Insert a footnote or comment with a key stroke, type whatever you want in the footnote or comment, then toggle back to your place in the main body of the document without taking your hands off of the keyboard.
Turn track changes on and off.
Use the find function.
Add a bullet.
Add a section symbol, a paragraph symbol or a copyright symbol.
Turn italics, underline and bold on or off with a single keystroke.
Change the line spacing or add words and phrases that lawyers use all of the time (like court of appeals, plaintiff, appellant, etc.) with a single keystroke.
These functions all work in Word and some also work when typing emails in Microsoft Outlook.
The functions are all available via the F1 through F12 keys and on the number pad.  The keyboard can toggle between legal mode and standard mode, so the number pad and function keys can function normally whenever the user wants.
The LegalBoard will go on sale tomorrow for $65 at legalkeyboards.com. (It may already be on sale today — the website appears to be up and functioning.) Potts says it will pay for itself in weeks in the time it will save a lawyer.
Having now designed a keyboard for lawyers, Potts says his company will go on to create keyboards for other professionals, including doctors, engineers and journalists.
For decades, companies have been working hard to streamline software to make the process of office computing easier.  Yet most of us are still working with an office keyboard designed in the last century.  The keyboard design hasn't really changed significantly since the typewriter.  Pro-Boards, LLC is looking to change that.
The keyboard is being manufactured by DS International. Here are more images.