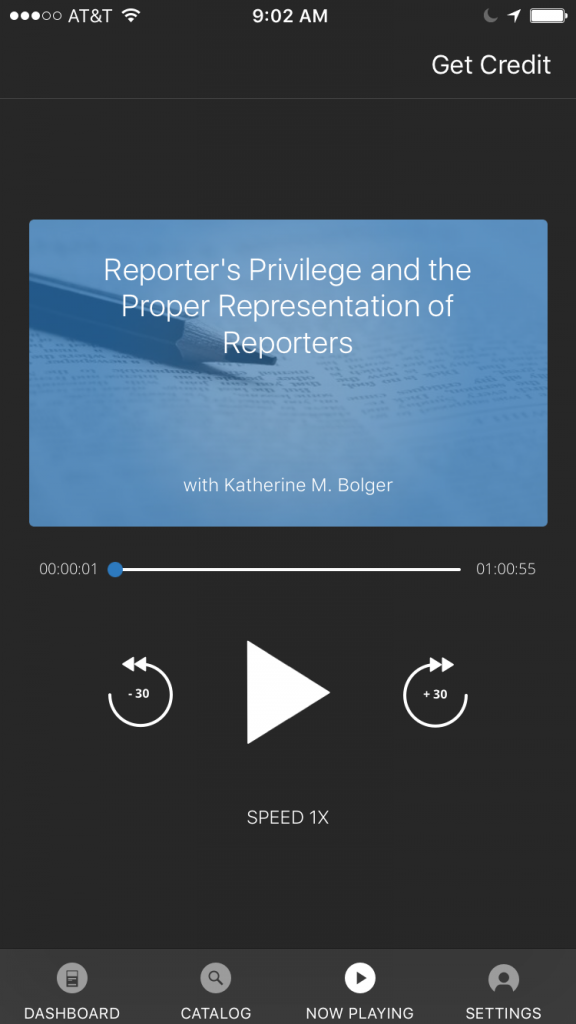 Last May, this blog covered the major redesign of its website by the CLE provider Lawline. Now, Lawline has released a new mobile app, allowing lawyers to complete their CLE anywhere via an iPhone.
The app enables Lawline members to download any of their audio courses to an iPhone so they can listen to courses with or without an internet connection. The app's dashboard displays the courses you've selected and can be filtered to show just those you've downloaded or those you've completed.
The app also gives users access to a mobile-optimized catalog that allows them to find courses and add them to their queue. Users can search the catalog or browse it by categories.
The app's audio player will save your course progress so you can easily pick up later where you left off. It also includes a simple evaluation process that allows attorneys to claim CLE credit via the app.
The app is audio only. While many of the courses on the website have video components, the app shows only an image of the title slide and does not play the video. Some states do not provide CLE credit for audio-only courses.
The app is free but you will need a Lawline subscription to download courses. You can download the app from the iTunes store.