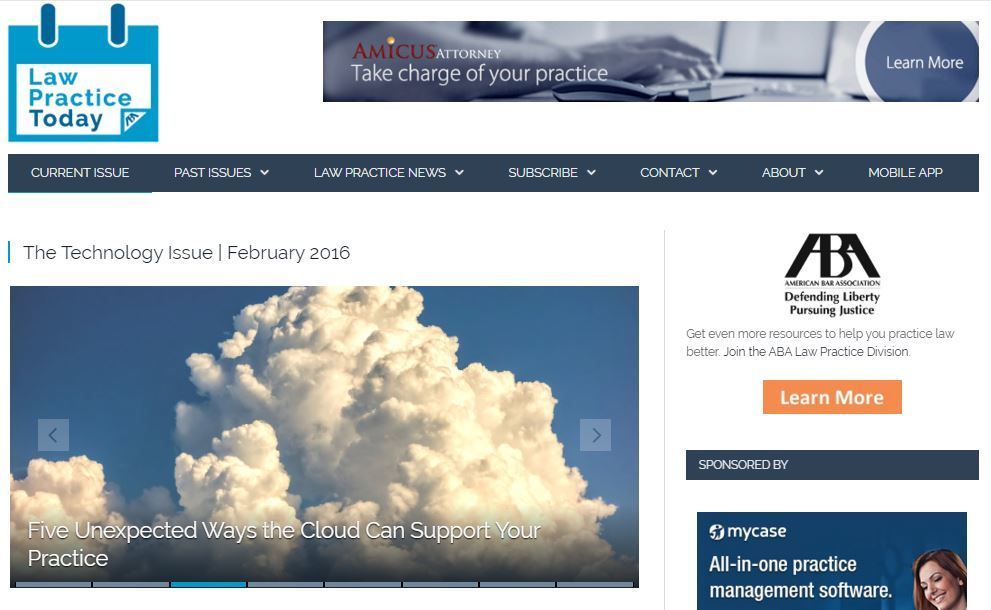 The latest issue is out Law Practice Today, the monthly digital magazine of the ABA's Law Practice Division, and the focus is on legal technology.  I had the privilege of serving as issue editor for this issue, so I hope you'll take a look.
The theme is timed to coincide with the upcoming ABA Techshow March 16-19, so the issue includes a preview of this 30th-anniversary edition of Techshow written by chair Steven J. Best. Other featured articles include:
In addition to those features, there are columns on topics such as legal accounting, lawyer burnout, making it rain, knowledge management, analytics, and more. So check out the full issue.