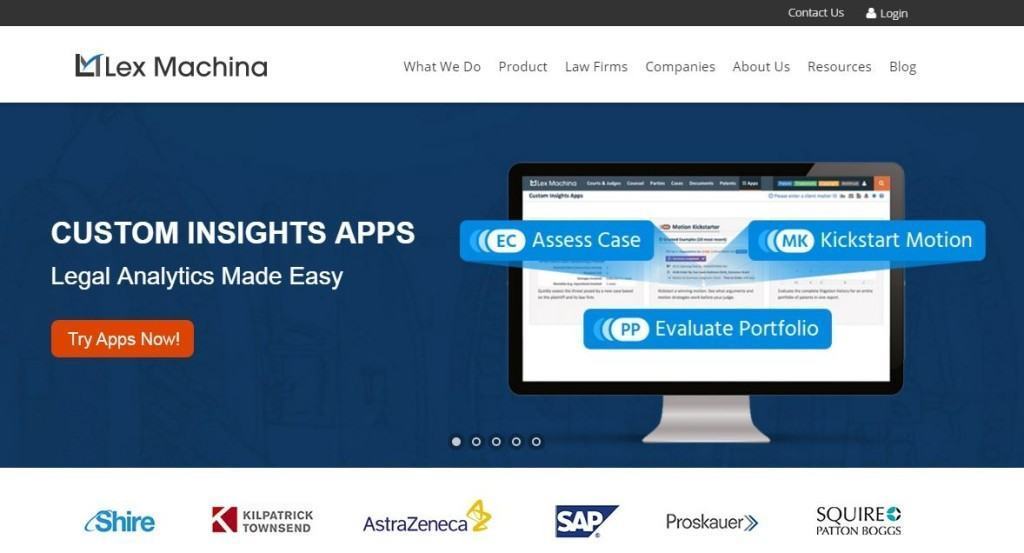 Last week – three weeks after the acquisition of Lex Machina by LexisNexis – I had an opportunity to talk to Josh Becker, Lex Machina's CEO, about the deal and about what had transpired in its aftermath.
My first question to him was why the deal made sense for Lex Machina. His answer in a nutshell: "It just made a ton of sense."
Lex Machina has a very ambitious vision of bringing to all of law the kinds of litigation analytics it has developed for intellectual property, Becker said. While it could have done that on its own, it would have taken a lot of time and a lot of money to acquire and code the docket information and court filings.
LexisNexis already has an extensive collection of federal and state docket and documents, primarily through its CourtLink service. "For us, that made it a no-brainer," Becker said.
In addition, Lex Machina's customers had been clamoring for the company to expand its analytics into other areas of law. "This deal will allow us to be able to support them at the level of support they're used to. For them, it's great as well. We can do more better faster."
Next Areas of Development
So what are the next areas of law Lex Machina will expand into?
Although the company has a detailed product roadmap for the next two years, Becker was reluctant to disclose much in the way of specifics.
He did say that the next areas of coverage will be common federal practices, including securities, commercial, employment and bankruptcy.
In addition to expanding into new areas, Lex Machina will add new analytics features, including around attorney data.
At some point in the future, Lex Machina will also expand into applying its analytics to data from state court dockets.
Integration with Lexis Products
I asked Becker about plans for incorporating Lex Machina's analytics into other LexisNexis products. The initial focus will remain on expanding Lex Machina's existing platform into other areas of law, not on incorporating its analytics into other products, he said.
However, it will definitely merge into LexisNexis products at some point. "We've already spec'd out getting that into Lexis Advance," he said.
"Imagine you're in Lexis Advance and a company comes up and there will be a way to get analytics on that company. We'll start out with light integration like that and see what happens over time. I wouldn't expect to see any of that immediately."
A Standalone Operation
Becker confirmed what had earlier been reported, that Lex Machina will operate as a standalone unit. He will remain as CEO and everyone who formerly worked for Lex Machina has signed on to stay with the company.
With any acquisition, he acknowledged, there is concern about whether it will play out as expected, but he said that all indications so far is that everything is going well.
"So far so good. Everyone's really excited about it. We're already hard at work at getting the data [from LexisNexis] so we can ingest it and see what we can do."
That process of ingesting the data involves three steps, he said:
Get the data out of the LexisNexis system and into Lex Machina's.
Apply the algorithms and machine learning, which automatically identifies and tags different types of documents, such as a motion to dismiss.
Go back and code all the data.
The initial go-around involves analyzing and coding roughly 1 million new cases. Once the ingestion and coding is done, Lex Machina can begin rolling out new practice areas. The first three will be commercial, bankruptcy and employment.
I asked Becker whether all of this will have any impact on Lex Machina's pricing. He said that it probably won't bring prices down directly. However, as the platform goes from covering just a small percentage of the areas in which a firm practices to a much larger percentage, it will become more affordable overall, he said.
I asked Becker if there are any areas of practice not suitable to Lex Machina's analytics. He answered by quoting Lex Machina's general counsel, Owen Byrd. "Owen always says, 'You'll know we've succeeded when we get to admiralty."