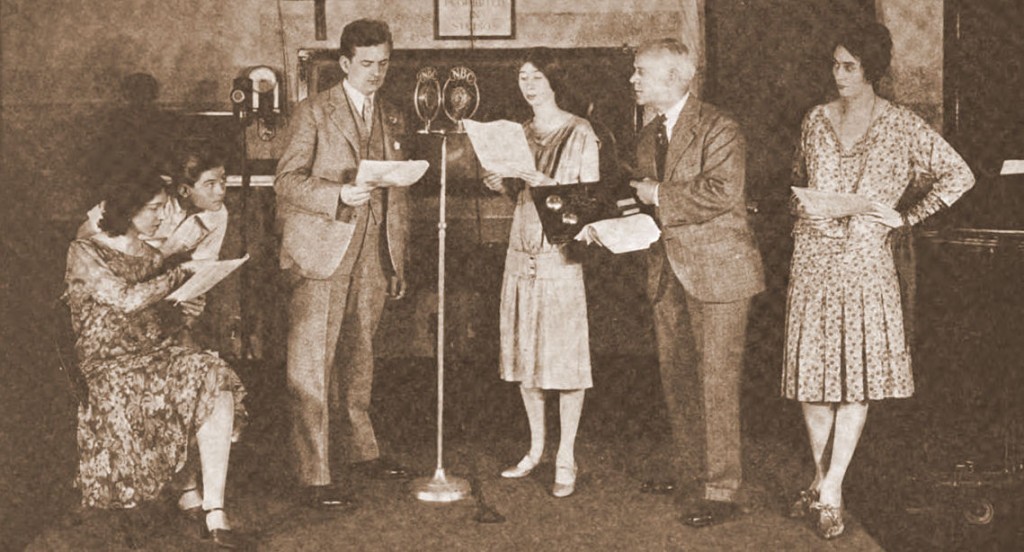 Keep a necktie long enough and it will eventually come back into style. And so it is with podcasts — including legal podcasts. They were the next big thing. Then they weren't. And now they are again. Or at least so it seems.
Trust me on this. I've been there for the roller-coaster ride. My podcasting partner J. Craig Williams and I posted our first episode of Lawyer2Lawyer show way back in 2005. That was the very year in which David Carr, the recently deceased New York Times media critic, described podcasting as "the platform du jour, the latest form of jailbreak media that has plain old citizens pulling up the microphone and mainstream media running scared."
It certainly seemed that way for a while. Other lawyers started podcasts back then too. There was Denise Howell's Bag and Baggage, Evan Schaeffer's Legal Underground, Evan Brown's InternetCases, and rethink(ip). Between 2005 and 2008 or so, new legal podcasts seemed to spring up regularly.
Until they didn't anymore. Podcasting never went away, of course. But it seemed to hit a spell of inertia starting around 2007. That was the year that all of the legal podcasts I mentioned above, for whatever reason, stopped producing new episodes. (Denise Howell, fortunately, moved on to This Week in Law, where Evan Brown is a regular guest.) Many other legal podcasts also fell by the wayside in that period.
In 2008, Information Week asked, Is Podcasting Dead?
[I]t's 2008 and time to admit that the actual uptake of podcasts by users hasn't, and never will, come close to the hype. … [T]he question should really be whether podcasting isn't on artificial life support. Because, as best as I can see, there's a lot more money and effort being spent on creating 'casts than there is interest and dollars headed back to content creators from consumers.
But now, the headlines are declaring that we are in the midst of a Great Podcast Renaissance. "Today, a very different problem exists," says New York magazine. "There are too many great podcasts to keep up with." Exhibit A for this renaissance is Serial, the most successful and popular podcast ever, which had an average of 2.2 million listeners per episode.
Podcasts, it seems, are having they heyday – and podcasts for lawyers are no exception. I just did a quick tally of new legal podcasts that launched since the start of 2015. No doubt I missed many, but ones I found – several of which debuted just within the last couple weeks – include:
Even the New York court system is getting in on the act. Just this week, it launched Amici, a podcast series created to share information and insight from New York's judges and court administrators.
So why this renaissance? That New York magazine piece I quoted above attributes it all to cars – specifically, connected cars.
Connected cars are a boon for the entire streaming audio industry, but they're especially exciting for podcast makers, whose shows are perfectly suited to in-car listening. Just as TV watchers can now choose Netflix or Amazon streams over surfing channels, radio listeners will soon have a bevy of on-demand options at their disposal.
A recent Columbia Journalism Review piece also gives credit for the boon to technology and cars:
There's a growing audience thanks to in-car technology that makes on-demand listening as easy as tuning in to traditional radio. There's a podcast app that comes standard on all iPhones, meaning more people are inclined to subscribe to shows and give them a listen when they see a little notification pop up that there's a new episode.
But the piece says that an even bigger reason is the economics of podcasting – economics that have caused established media companies to pay attention.
Podcast consumers … listen to an average of six episodes per week. Once they find a podcast they like, they tend to be devoted. The medium feels intimate. Unlike the audience online, which tends to click through and then bounce away quickly, podcasts draw people in for the duration of the episode. They feel a deep, personal connection with the hosts. In an era when other ad rates are plummeting and publications are trying to position themselves as membership organizations, this level of fervent fandom is something that most media outlets would kill for.
The "cars" explanation is interesting. Over the nearly 10 years that I've been doing Lawyer2Lawyer, I've learned that some of our most fervent listeners are the lawyers who listen while in their cars. I've had complete strangers come up to me at conferences and tell me that they listen to Lawyer2Lawyer during their commutes or when they go on long trips.
But there is certainly something to be said for the economic explanation. Consider the Legal Talk Network, which has produced and hosted Lawyer2Lawyer from the get-go. In fact, we were the LTN's first podcast. But in 2012, the LTN announced it was closing down and we announced that it would be the end of the line for Lawyer2Lawyer.  Then, at the eleventh hour, new owners came in, Denver-based LAWgical, and saved the Legal Talk Network and our podcast.
Now, the LTN seems to be expanding every day. It hosts two of the new podcasts I mentioned above — Thinking Like a Lawyer and The Florida Bar Podcast — and a full line-up of other great shows, not to mention special reports such as its recent broadcasts from Above the Law's Converge conference. They are a good group to work with because they are professionals with an actual production facility and top-notch producers and engineers.
Of course, part of the popularity of podcasting is that anyone can do it and you don't need a professional production company. Sam Glover recently had a post at Lawyerist in which he provided a shopping list for wannabe podcasters. You can do it yourself and be proud of the result, as Sam's podcast demonstrates.
All of which may leave you wondering, "Should I start a podcast?" As far as I can figure, there are two reasons for a lawyer to podcast:
It can be good marketing. A key aspect of a podcast is that they people who listen to it want to listen to it. They choose to click the play button or to subscribe to it on iTunes. You get to demonstrate your knowledge and expertise in a different way than you can through a blog. And by speaking, rather than writing, you have an opportunity to connect with your listeners in a more direct and personal way.
It can be fun. After nearly 10 years of podcast, it is still one of the most fun things I do. And I hear that all the time from others who podcast. Maybe it is the opportunity to play radio host. Maybe it is simply the opportunity to have interesting conversations with complete strangers. I'm not exactly sure why it is fun, but it is.
If you've given any thought to starting a podcast, there may be no better time to do it than now. And regardless of whether you want a podcast of your own, there has never been a better time for listening to podcasts. Podcasts are back in style in a big way — and this time I don't think the fashion will be changing anytime soon.