Virtual lawyering is all the rage, but what exactly does it mean? Merriam-Webster tells us that, in this context, "virtual" means "being on or simulated on a computer or computer network." Lawyers such as Stephanie Kimbro and Richard Granat are good examples of lawyers "being on" a computer network. Both have pioneered, each in their own way, innovative and ethical uses of the Internet to deliver legal services.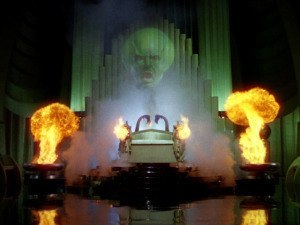 Then there are the so-called virtual lawyers who seem to fall into the "simulated on" part of the definition. They use the Internet to obfuscate the nature of the services they deliver. They use obscure marketing and websites to simulate something that is not exactly what it seems, to market themselves through smoke and mirrors.
I've criticized this style of confusing marketing in the past, writing in one instance about a number of lawyer websites, all created by the same marketing firm, that created misleading impressions of a lawyer's areas of practice and geographic location.
Now comes a disciplinary case out of Virginia involving so-called virtual law offices that presents many of these same issues. In the case brought by the Virginia State Bar, a three-judge panel addressed what it described as "a number of issues of first impression given the burgeoning use of the internet for advertising and marketing and to create 'virtual' law offices."
Here is some of what the bar said the lawyer did to market his practice:
Represented his firm as a practice of multiple lawyers in multiple cities throughout the United States, when in actuality his firm consisted of just him, "with his so-called associates being independent contractor attorneys paid on a commission basis." His marketing described the practice as a "national law firm" with offices in Virginia, Maryland, Massachusetts and India.
Represented each of the attorneys in his firm as focusing primarily in one area of law, when in fact each of the attorneys handled several areas of practice. "Each attorney in our law firm primarily focuses his or her practice in only one area of law," the website said. "Our … lawyers … don't attempt to dabble in unrelated areas of law."
Represented that his firm had at least six offices within Virginia, when in fact he had a single office, with the other five addresses being unstaffed spaces, some in executive office suites shared with other entities on as as-needed reservation basis.
The lawyer contested these charges but made concessions to address them. With respect to the lawyers who did work for him, he agreed to alter his agreements with them to make them employees of his firm. With regard to the descriptions of the attorneys' practice areas, he agreed to amend the attorneys' profiles to reflect that they handle multiple areas of law. With regard to the unstaffed offices, the lawyer agreed to revise his website to identify them as "client meeting locations."
The three-judge panel concluded that that, through this marketing, the lawyer violated Rule 7.4 of the state's Rules of Professional Conduct, "Communication of Fields of Practice and Certification." But the panel also noted that the lawyer, since first being presented with the disciplinary charges, had "responded to the Bar's concerns and sought guidance from the Bar." The panel also noted "that the Respondent and others like him have rights to engage in commercial speech under the First Amendment."
In light of these considerations, the panel accepted a disposition agreed on by the parties in which the lawyer would receive only a public reprimand.
That may be the right outcome, given the lawyer's willingness to revise his misleading marketing. But I hope the bar's leniency doesn't lead other lawyers to jump on the bandwagon of obfuscation. "Virtual" should not mean presenting yourself as something other than what you are. Above all else, lawyers have a duty of honesty. Their marketing should conform to that.
[A hat tip to the always-fascinating Legal Profession Blog for reporting this case.]