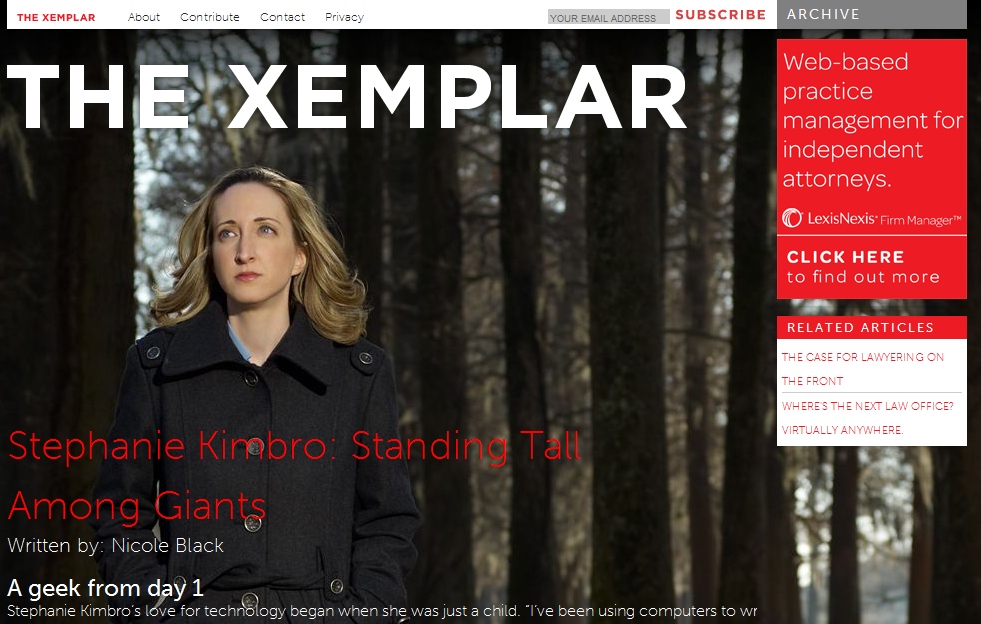 A website launched this week, The Xemplar, has the goal of shining a spotlight on "independent attorneys" who serve as examples of the best of the profession. Each month, the site will feature one attorney, generally from a solo or small firm, nominated and selected by a legal advisory board.
The site officially launched Friday, with a profile of Stephanie Kimbro, the North Carolina lawyer who developed an innovative virtual law office. Every month, a new "Xemplar" will be selected and profiled on the site.
I am proud to say that I am a member of the advisory board that will select the lawyers to be profiled. The other members of the board are:
The site is sponsored by the practice management division of LexisNexis.