With Judicata, Itai Gurari believes he has built a better legal research platform. A lawyer and computer scientist, his approach to designing a legal research engine was to first "map the legal genome" — that is, map the law with extreme accuracy and granularity. The result is a research engine that returns the best results the fastest, he says.
Gurari and his company also built Clerk, a tool that analyzes the strengths and weaknesses of legal briefs — like moneyball for motions, he says. "Just as different batters have different on-base percentages, different motions have different probabilities of being granted or denied," Gurari explains.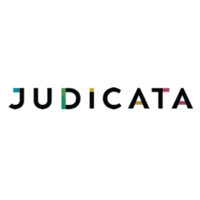 After a stint as an associate at Jones Day a decade ago, Gurari started his first legal research company, TraceLaw.com. When that closed in 2010, he joined Google as a software engineer working on Google Scholar. In 2011, he left Google to start Judicata. With $8 million in financing from some big-name investors, including PayPal cofounder Peter Thiel and Box founders Aaron Levie and Dylan Smith, Judicata was released to the public in May 2017.
In this episode of LawNext, Gurari speaks with me about his thoughts on legal research, artificial intelligence, and what his tool Clerk has revealed about the quality of legal briefs.
Listen above, on Apple Podcasts, or via your favorite podcast player. To never miss an episode, subscribe on Apple Podcasts or via RSS, or like us on Facebook. And if you like what you hear, say something nice in Apple Podcasts. Your ratings help us reach more listeners.
Comment on this show: Record a voice comment on your mobile phone and send it to info@lawnext.com.