Recently, at the annual meeting of the American Bankruptcy Institute on April 20 in Washington, D.C., I moderated a plenary panel, "Artificial Intelligence: Why It Matters To Your Future Bankruptcy Practice." The principal organizer of that conference was Karim Guirguis, chief strategy and innovation officer at ABI. All of us on the panel were impressed with Karim's production and staging. We especially liked the big white comfy chairs we sat in on stage. I even stopped to take this moderator's view picture of the panelists in their big white comfy chairs.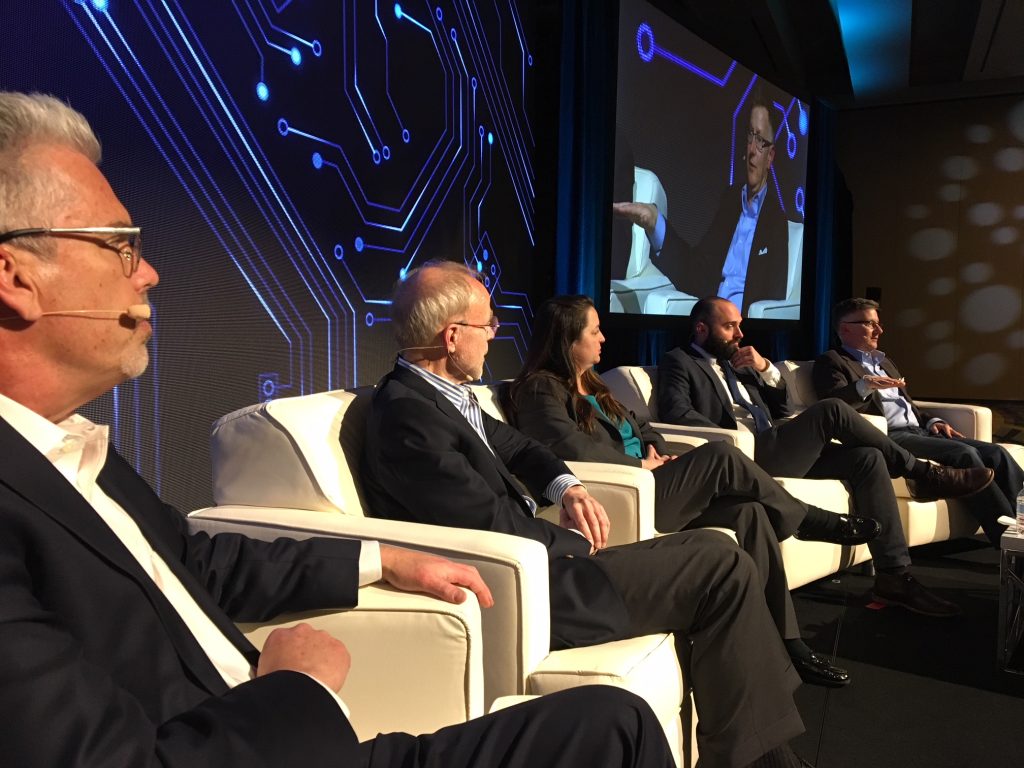 So then Wednesday, I am watching the Twitter stream coming out of the 2Civility conference in Chicago, when what do I see? The stage arrayed with the same big white comfy chairs. Totally different legal technology conference. Same chairs.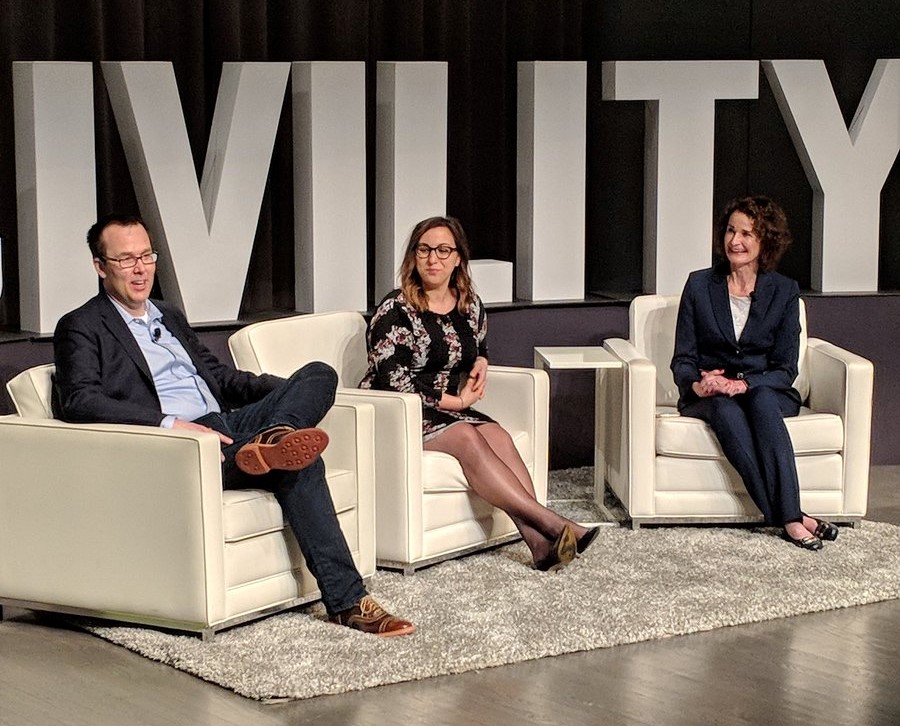 Coincidence? Maybe. But then this happened. Brett Burney sent me his post about the Summit on Law and Innovation on April 30 at Vanderbilt Law School in Nashville, along with a bunch of photos. And what do the photos reveal? The chairs! The same big white comfy chairs.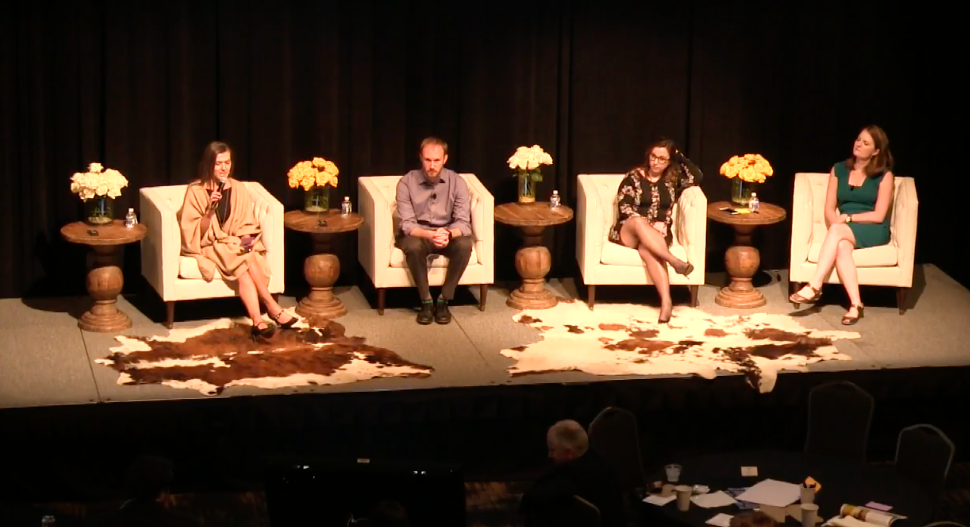 Wait. It gets weirder.
Take another look at the picture from the 2Civility conference, two pictures up. See the woman sitting in the middle chair? Now look at the picture immediately above from the SoLI conference. Recognize the woman sitting second from right? Yes. The exact same woman — Nicole Bradick, founder of Theory and Principle.
Hold on, there's more. Look back up at the top photo from the ABI conference. Look at the guy farthest away from me, happily ensconced in his big white comfy chair. That's Ed Walters, CEO of Fastcase. Now look at the photo below from the 2Civility conference. Does the guy standing in front of the big white comfy chairs Look familiar?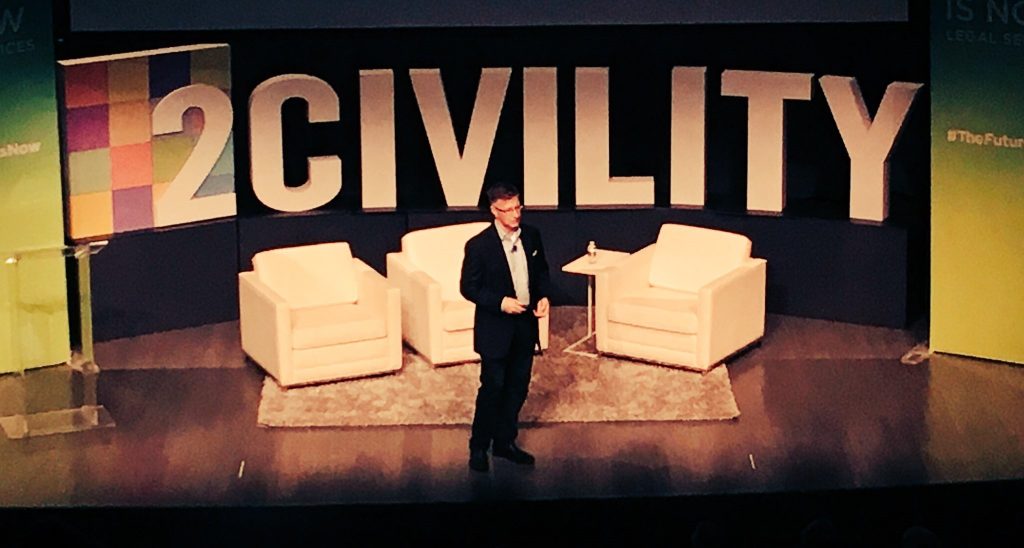 One more. Look again at the top photo and note the man sitting just to Ed's left. Now look at the photo of the man below speaking at the 2Civility conference. That's right. One and the same. He is Thomas Hamilton, vice president of strategy and operations at ROSS Intelligence. And … there … are … the … chairs.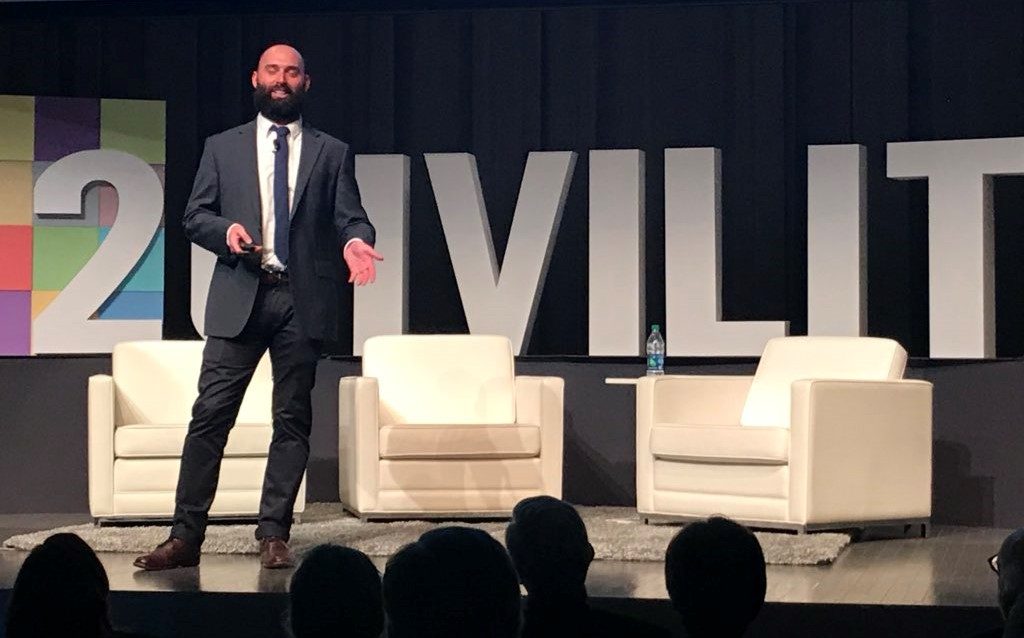 So could all these big white comfy chairs at legal tech conferences possibly be just a coincidence? Could it be just a coincidence that the same people keep appearing with them? Or is something more sinister going on? Could it be these aren't even actually different conferences, but rather some foreign government's plot to spread fake news of legal innovation?
I don't know what kind of year 2018 will be for legal tech. But this much is certain: It's lining up to be a banner year for anyone in the business of big white comfy chairs.
Critical Update: Subsequent to publishing this post, I was advised by an astute reader that big white comfy chairs were also spotted at the Annual Corporate Legal Operations Institute in April in Las Vegas. Now I'm sure it's some sort of conspiracy.