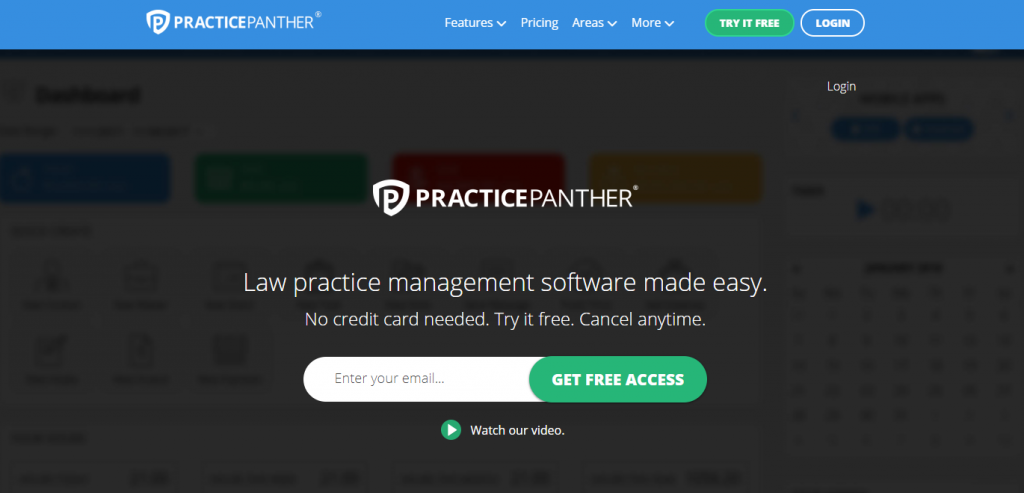 Panther Software, Miami-based developer of the cloud-based law practice management platform PracticePanther, is announcing today that it has taken an investment from Alpine SG, a portfolio company of the San Francisco private equity firm Alpine Investors.
The parties are not disclosing the amount of the investment, but PracticePanther CEO David Bitton described it as "large." Bitton and cofounder Ori Tamuz, PracticePanther's CTO, will stay on with the company in their current roles.
Alpine specializes in investing in middle-market companies in the software, online and business services industries. While its investments span a range of industries, this appears to be its first in the legal sector.
PracticePanther has seen exponential growth over the last year, doubling its customers, Bitton told me during a recent interview. He believes that PracticePanther is now the third-largest cloud-based practice management platform and will soon be second-largest.
(Customer numbers are hard to verify for practice management companies. The consensus seems to be that Clio is largest, MyCase is second largest, and Rocket Matter is third or fourth.)
Bitton attributes that growth to both customer service and his platform's ease of use. Alpine will help them do even better on both fronts, he believes.
"The reason we love Alpine is that they have a people-first approach," Bitton said. "The goal for them is to help us be a better company and provide even better service."
The funds will be used for research and development to further expand PracticePanther's functionality and third-party integrations, as well as for marketing.
"We are honored to be partnering with PracticePanther and such a talented team," Mark Strauch,
partner at Alpine and chairman of Alpine SG, said in a statement announcing the investment. "David and Ori have built an incredible product and company. We are excited to work together to continue growing the business and delivering an exceptional customer experience."
PracticePanther was founded by Bitton and Tamuz in 2012. In 2015, it raised $3.5 million in a private funding round of mostly friends and family. In 2016, it expanded its product internationally by adding a translation engine that automatically switches languages based on the user's IP address.
PracticePanther also recently announced an integration with the deadline calculator LawToolBox.