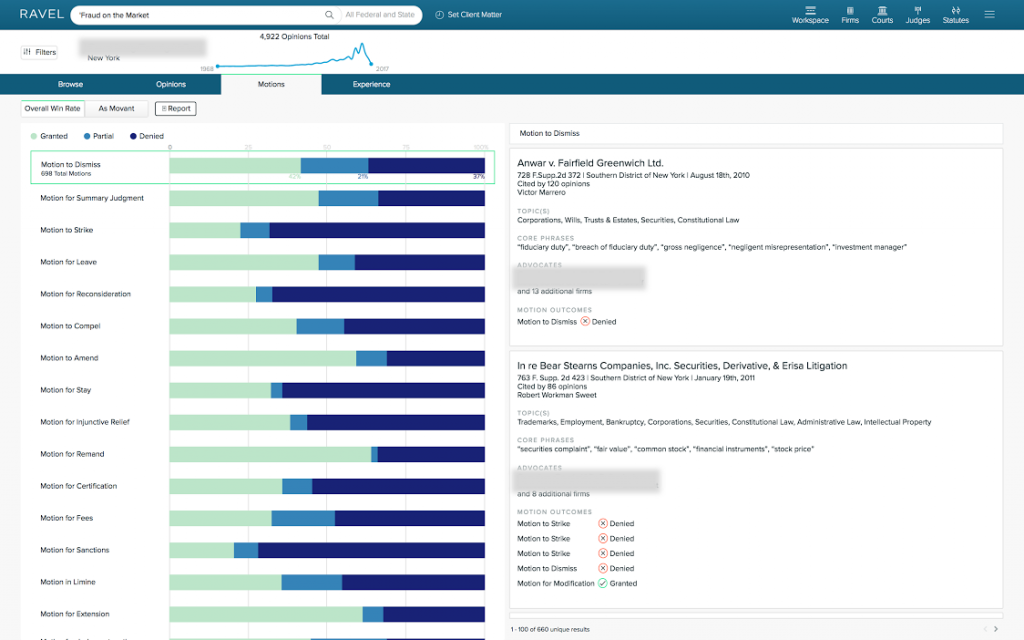 The legal research service Ravel Law today announced the launch of a new feature, Firm Analytics, that provides insights on law firms' litigation histories that can be used for competitive intelligence and research into firms' litigation activity.
I am traveling today and have not seen this new feature. Ravel CEO Daniel Lewis says it can be used to:
Understand a firm's litigation history by case type, venue, motion win rate, and judge.
Rank and compare firms by their case volume and motion win rate across more than 30 practice areas and specific venues.
Create custom comparisons and reports using an array of variables.
By way of example, Firm Analytics can be used both by firms and by in-house counsel to gain insights into firms' experience and performance. It could also be used by an associate working on an employment law case to quickly find the previous employment law cases the association's firm handled, understand the motions involved and past win rates, and discover the arguments that worked best.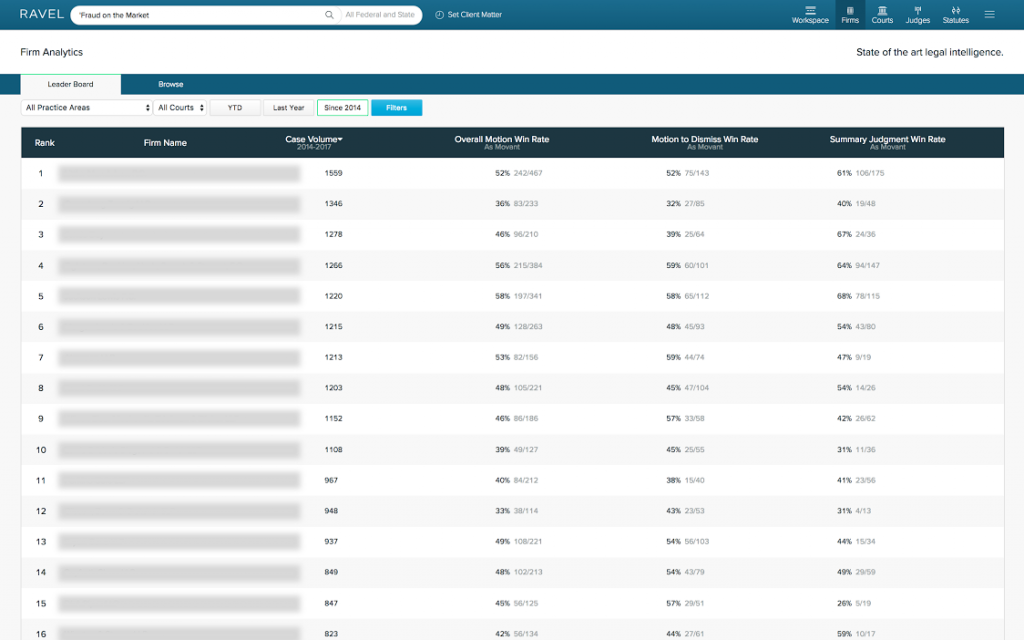 Lewis says that Firm Analytics provides a new Ravel framework for integrating with firms' internal document management systems, making possible the combination of public and private material for an even more comprehensive and seamless research experience.
Firm Analytics also provides rankings of firms across key variables, including practice area, case volume, venue experience, and motion win rates. These leaderboards allow comparisons of firms across substantive performance metrics.
This is Ravel's fourth analytics product. Last year, it launched Judge Analytics, Court Analytics, and Motion Analytics.