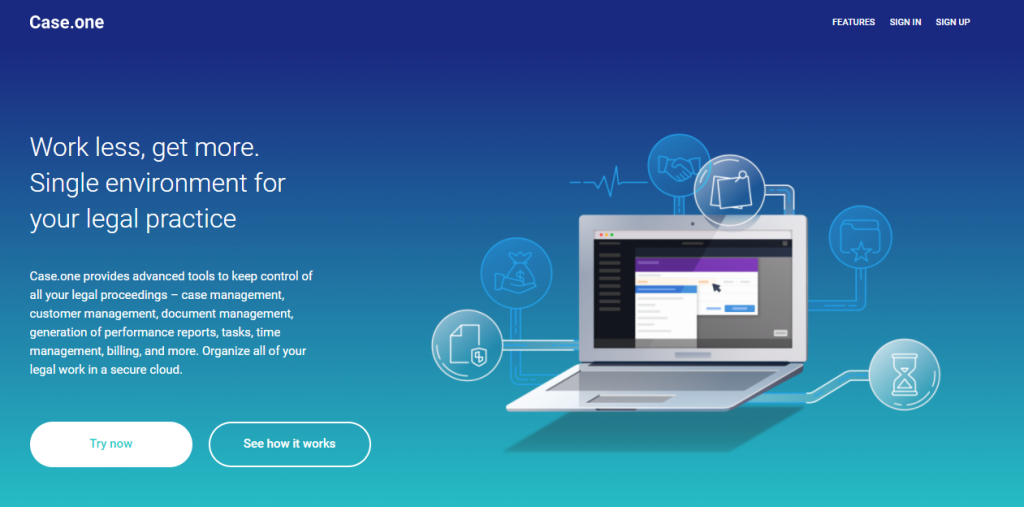 Well, this is enterprising of them.
Following my report earlier this week that LexisNexis Firm Manager will go dark on Oct. 31, another practice management company announced that it will offer free subscriptions to Firm Manager's customers.
Case.one says it will provide a free subscription for a period equivalent to the remainder of the Firm Manager customer's contract term, up to a maximum of one year. During this introductory period, clients will not be charged anything, including no costs for data storage, onboarding, data migration, customization or training. Case.one offers 24/7 customer support to assist with the transition.
"Firm Manager's departure from the market is unsettling news for its customers," said Bahar Ansari, cofounder of Case.one. "We strongly believe that a law firm's operation cannot pause due to a vendor's decision to focus on other products. Our goal is to help those firms transition smoothly to a cloud solution with as little disruption as possible, while keeping their client data securely protected."
Case.one is a fairly new practice management platform that debuted in January. As I wrote at the time, it offers a twist on the typical pricing model. Rather than charge a monthly subscription fee, it charges by the case — 99 cents per active case per month for the standard plan, which includes 1GB per case file storage. It also offers a free plan that is limited to 20 active matters and 5GB total file storage.
As noted in my post about Firm Manager shutting down, LexisNexis is also offering its customers one-year free licenses to either of its other practice management platforms, Time Matters and PCLaw.