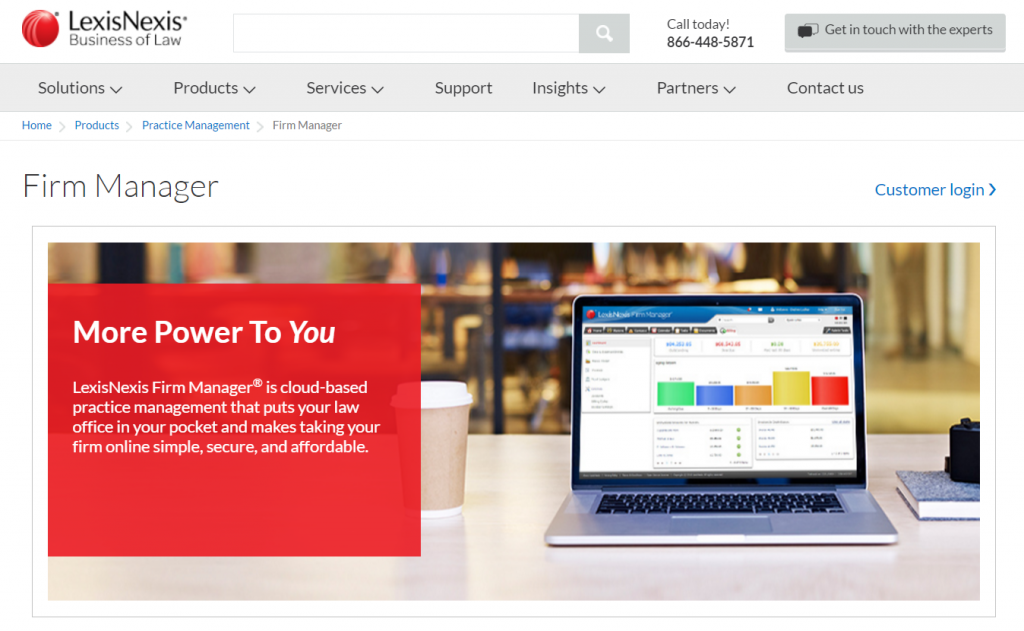 LexisNexis will turn off its Firm Manager practice management platform on Oct. 31, 2017. This follows news reported here in January that LexisNexis was discontinuing sales and suspending development of Firm Manager.
A LexisNexis spokesperson said that the company will continue to support and operate the platform until Oct. 31, but that customers would be advised to export their data from the system in advance of that date.
Firm Manager customers should receive letters notifying them of the closure and providing a customer-service phone number for them to call with any questions or for any assistance.
LexisNexis is offering Firm Manager month-to-month subscribers a free one-year license and maintenance plan on either of its other practice management platforms, Time Matters and PCLaw. The free license runs from April 25, 2017.
Annual subscribers are also eligible for the free license and maintenance plan. In addition, refunds will be given to any annual subscribers who paid during the current 12-month subscription year.
In January, the company said it was discontinuing Firm Manager in order to focus on other products. An email sent in January said:
Wanted to share a recent choice we've made to increase investment in a number of key BLSS and LexisNexis® solutions. As we enter 2017, we're excited about our growth trajectories and various opportunities in our portfolio. As a result of our desire to move even faster, we've decided to suspend development of, and are no longer selling, LexisNexis Firm Manager®.

With our existing practice management solutions (PCLaw®, Time Matters® & Juris®) going strong, and the market potential of our Enterprise solutions it's the smart move to focus our efforts, and I'm excited about what more we'll do for customers with this increased investment across the portfolio.
The email said that LexisNexis has no plans to sell or sunset its other practice management products, Time Matters, PCLaw and Juris.
LexisNexis first released Firm Manager in 2011.