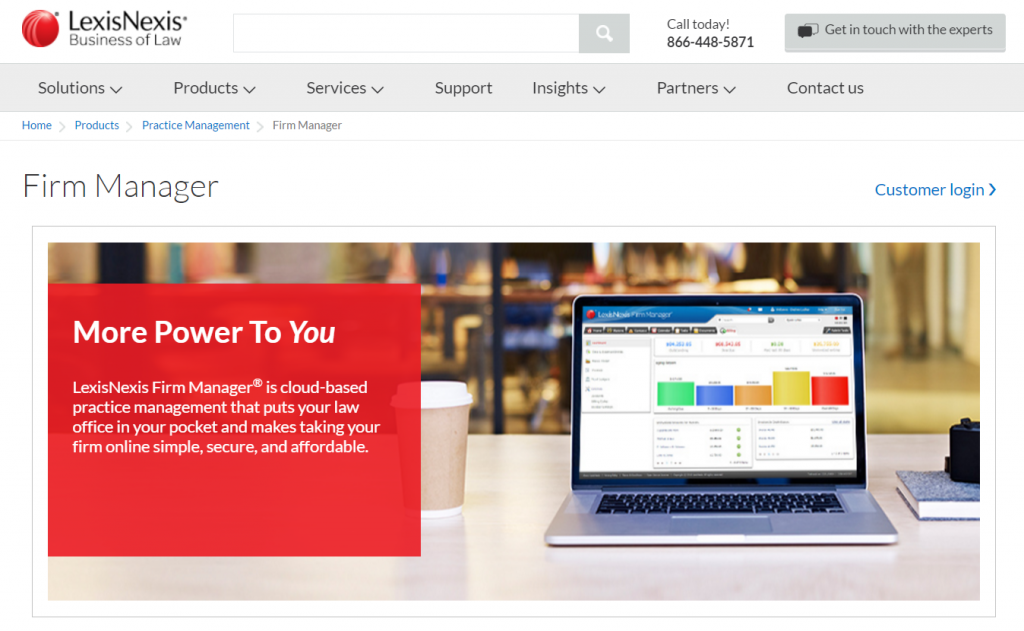 LexisNexis is discontinuing sales and suspending development of its Firm Manager practice management platform.
The company sent an email yesterday to consultants and others in its partner network notifying them of the news. The email said:
Wanted to share a recent choice we've made to increase investment in a number of key BLSS and LexisNexis® solutions. As we enter 2017, we're excited about our growth trajectories and various opportunities in our portfolio. As a result of our desire to move even faster, we've decided to suspend development of, and are no longer selling, LexisNexis Firm Manager®.

With our existing practice management solutions (PCLaw®, Time Matters® & Juris®) going strong, and the market potential of our Enterprise solutions it's the smart move to focus our efforts, and I'm excited about what more we'll do for customers with this increased investment across the portfolio.
The email said that the company will continue to support its current customers, but did not elaborate on for how long that would continue.
The email said that LexisNexis has no plans to sell or sunset its other practice management products, Time Matters, PCLaw and Juris.
Practice management has become an increasingly crowded field of legal technology. Firm Manager launched in beta in 2011 but had a rocky start. It was later significantly retooled to make it faster and add new features.