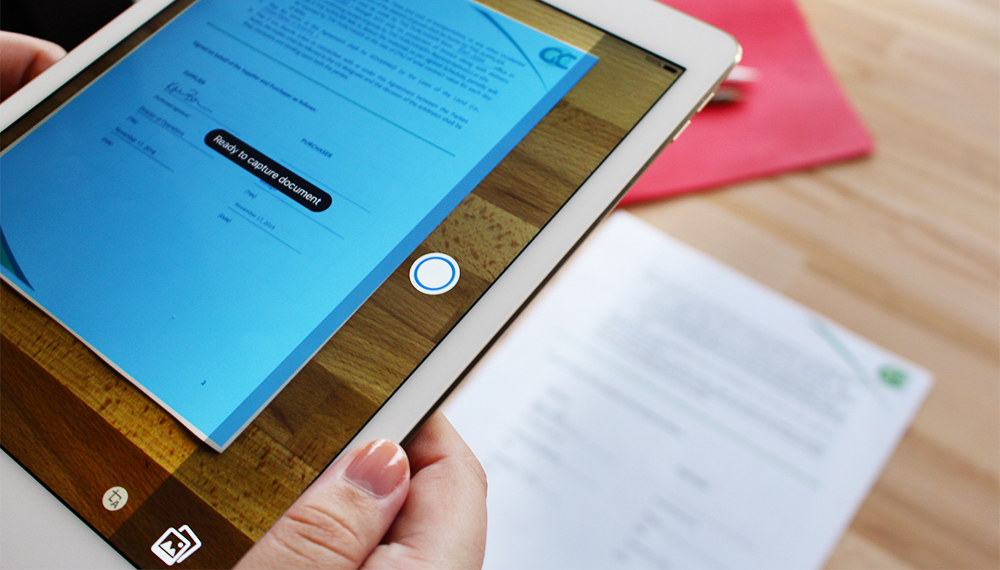 Adobe is today releasing a new scanning tool built into its free Acrobat Reader app for iOS and Android mobile devices that lawyers should find useful for scanning documents, receipts, business cards and other paper.
If you already have the Adobe Reader app, the scanning tool will be available as soon as you update it. If you do not have it, you can download it from the iTunes Store or from Google Play.
The scanner lets you take a picture of any document — a form, receipt, business card or whatever — and create a clean PDF that you can share or store.
The app uses special technology called Adobe Sensei to automatically crop the scan to the proper boundaries, correct its perspective, and make the text sharper and easier to read.
Sensei, which Adobe announced earlier this month but has been using for some time, is a machine-learning framework that builds on Adobe's extensive volume of data and content relating to documents and imaging. Adobe says it is using Sensei to enhance a variety of its creative and document cloud services.
Once you've created a scan using the Reader app, you can add annotations and signatures if you like and store the scan either on your device or directly into Box, Dropbox, OneDrive, Google Drive and Adobe Document Cloud.
There are plenty of scanning apps available for mobile devices. One of my favorites is Evernote's Scannable, which I reviewed in 2015. This morning I tested a somewhat crumpled receipt using Reader's new scanner on both an iPhone and an iPad, and then scanned the same receipt using Scannable.
As you can see above, the results varied. (Click any image to enlarge.) Scannable produced the cleanest receipt. Adobe on the iPad produced the crispest text.
I also tested the Adobe scanner on clean, uncrumpled documents and got very good results.
For legal professionals, the best reason to use Adobe's new scanning tool is that it is integrated directly into the Acrobat Document Cloud ecosystem, which offers a broad range of useful functionality. (See this recent post and also my full review of Acrobat DC.) Plus, if you already have Reader on your mobile device, then you already have this tool.