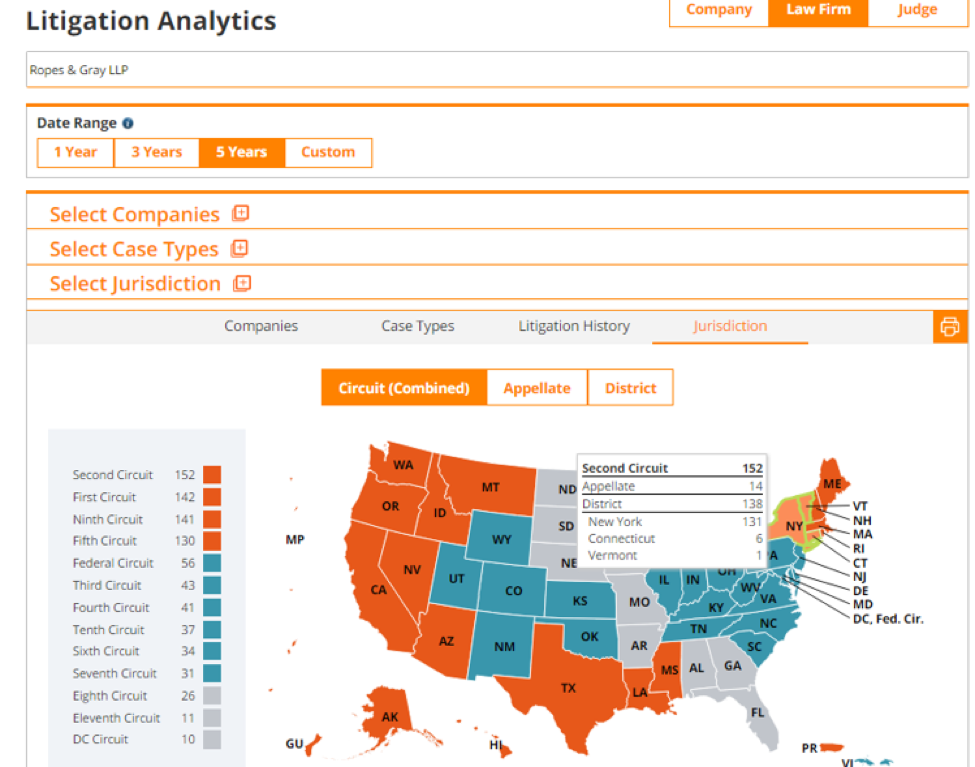 Last year, I wrote here that judge analytics is the new black. I was referring to the growing selection of tools that analyze case dockets and judicial opinions to provide insights into how judges rule on various types of matters and how long it takes them to do so. Products in this space include ALM's Judicial Perspectives, Lex Machina,  Premonition and Ravel Law with its Judge Analytics.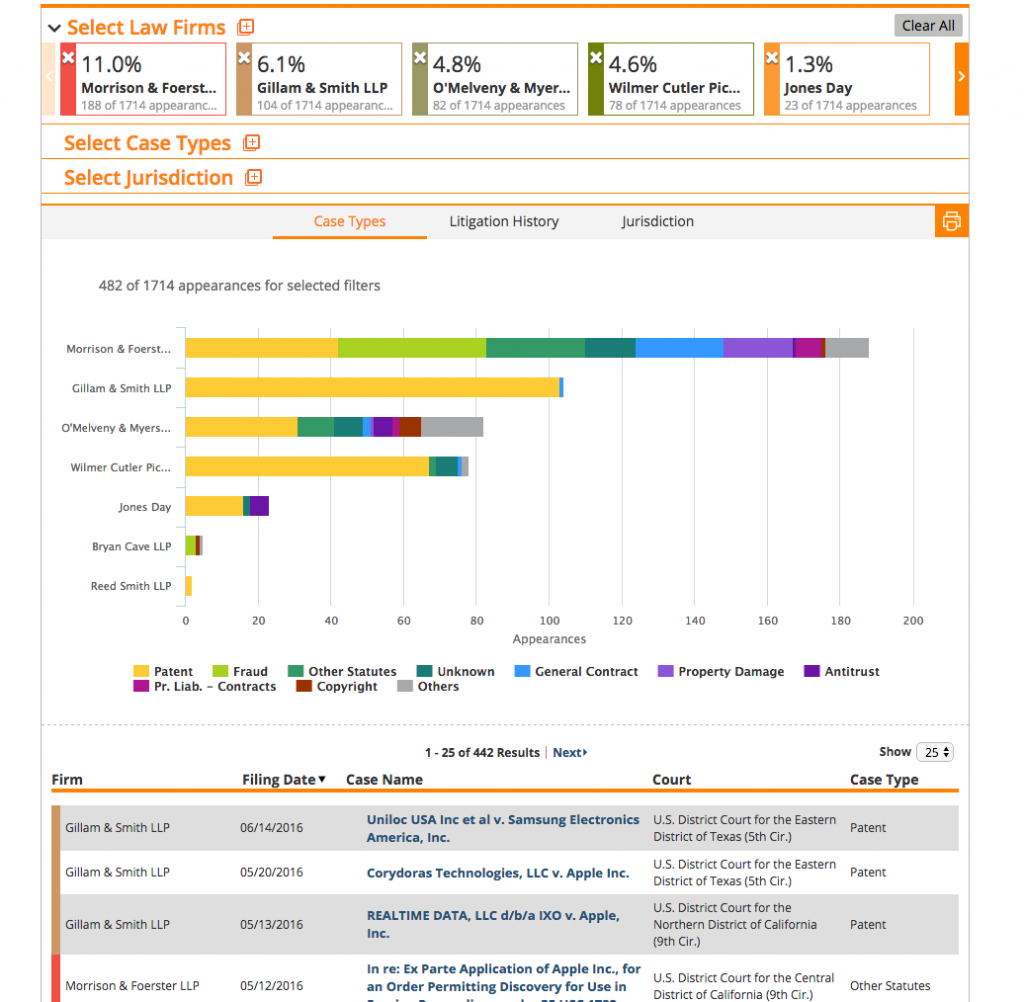 Now comes Bloomberg Law to the mix with its launch yesterday of Litigation Analytics. It aims to help attorneys gain insights into questions such as how long federal judges typically take to resolve cases, how they rule on dispositive motions, and how often they are overturned on appeal.
The product is not just for judicial analytics. It can also be used to perform analytics on some 7,000 law firms, more than 70,000 public companies, and more than 3.5 million private companies.
To illustrate how litigators can use its new product, Bloomberg Law created an analytics snapshot comparing five influential federal judges.  It shows how they rule in certain cases, how long they take to decide a case from start to finish and which firms appear before them most often.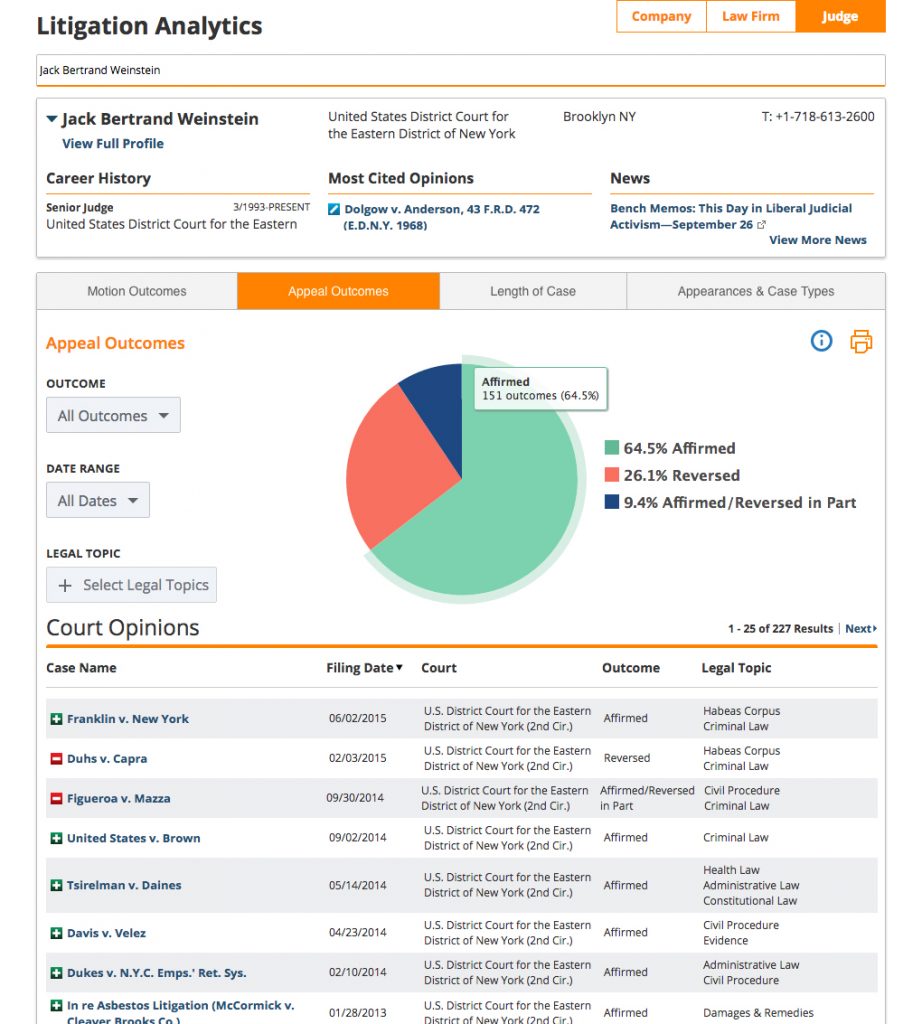 How does Bloomberg Law's Litigation Analytics differ from other litigation analytics products? I haven't used it yet, but based on the press release, two notable differences stand out:
This is the first litigation analytics product to be included within a comprehensive legal research platform. By that I mean that neither of Bloomberg Law's two primary competitors, Westlaw and LexisNexis, have this. Although LexisNexis does now own Lex Machina, Lex Machina remains a freestanding product that is limited in the scope of its coverage and that is not yet incorporate in Lexis Advance.
It appears that this has broader coverage than any of the other products. It covers all active federal judges across all case types, and covers cases dating back to 2007.
Litigation Analytics is available to all Bloomberg Law subscribers for no extra charge. If you are interested in learning more, Bloomberg Law will be demonstrating the product in a free webinar Nov. 1.