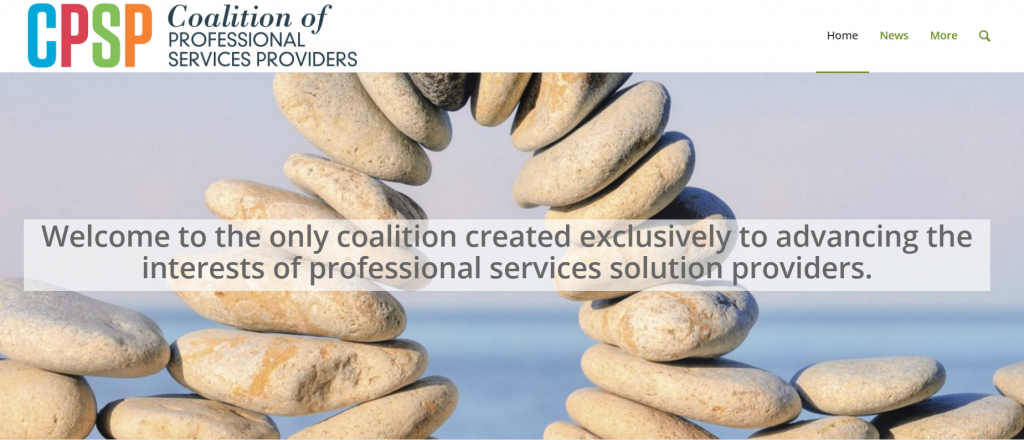 During her 17-year tenure as editor-in-chief of Law Technology News (now rebranded as Legaltech News), there was one word Monica Bay would not tolerate in articles or press releases: "solution."
"We're determined to build bridges, not walls — and to explain and demystify technology," she once wrote. "That means no jargon, no acronyms, and no 'insider' gobbledygoop. Words like solution, robust, mission-critical, strategic planning, initiatives and deployment are just silly cliches that have become meaningless."
Now that Monica has left her editorship, the solution providers of the world apparently feel it is safe to come out of their cliched closets. Several of them have banded together to deploy a robust new coalition of solution providers and they'd love you to join them in their mission-critical initiative.
Launched Tuesday, the Coalition of Professional Services Providers says it is "dedicated to addressing and advancing the interests of solution providers working with legal and other professional services communities."
It was founded by Catherine Alman MacDonagh, a consultant to law firms in strategic planning, business development, process improvement, project management and organizational development, and Ben Greenzweig, cofounder and co-CEO of Momentum Events.
What sorts of solution providers should join CoPSP? According to the website:
Those responsible for management, strategy, sales, marketing, business development and PR from any solution provider that provides goods or services to professional services firms (including but not limited to law, accounting, consulting and financial services) should apply for free membership with CoPSP.

If you're looking for education, a true community of peers and the opportunity to network with those that understand the unique ecosystem of working with professional services firms, CoPSP is the place for you.
As much as I can't resist teasing over the over-generous use of solution, CoPSP could turn out to be a worthwhile organization for you to join if you meet its criteria. While there are already groups for specific types of service providers, such as the Legal Marketing Association, I am not aware of any others that span all these various types of consultants.
And membership is free. So you really have nothing to lose. Except, maybe, a few extra "solutions."