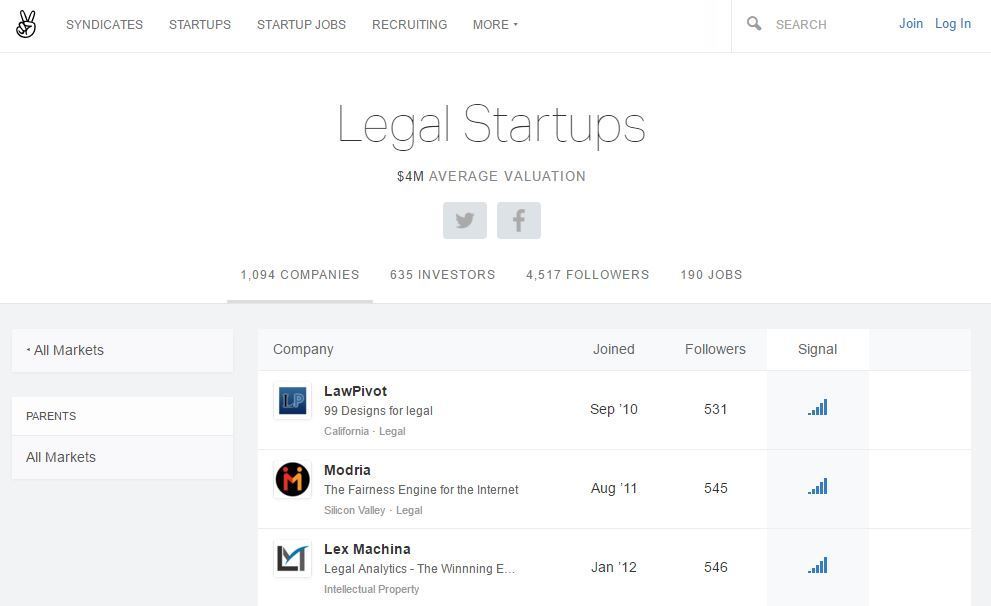 Two years ago, in a post here titled, A Time of Unprecedented Innovation in Legal Technology, I noted that Angel List, a site that lists startups of all kinds, included 412 companies identified as legal startups. Today, the number of legal startups included at Angel List is 1,094. That is nearly threefold growth in the number of legal startups in just two years.
Perhaps I spoke too soon two years ago. The legal industry continues to see innovation at a pace that far outdistances anything we've seen before. We can conjecture as to why this is, but I think two factors play a central role:
The legal industry is a significant market that is ripe for innovation and disruption, and so is alluring to many entrepreneurs.
The price of innovation is cheap, in that virtually anyone with a good idea and a laptop can bring a product to market.
Only a small percentage of these startups will stand the test of time. But the number of startups attests to the variety and creativity of new products being brought to the legal market. Quantity, of itself, isn't necessarily a good thing, but the more milk you have, the more cream that will rise out of it.