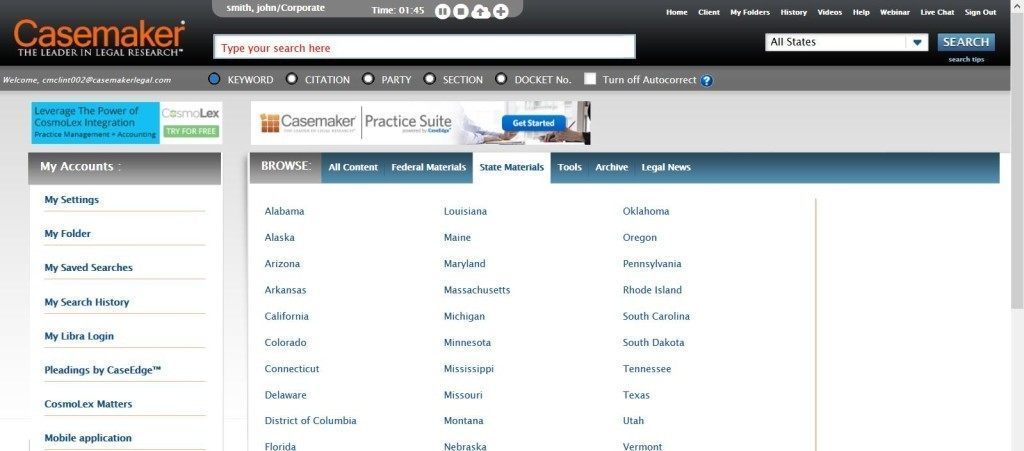 The cloud-based practice management platform CosmoLex and the legal research service Casemaker have formed an exclusive alliance to integrate their two products.
The integration enables lawyers who are subscribers to both services to easily track their research time in Casemaker using CosmoLex's time-tracking capabilities and associate the time with matters in CosmoLex.
The integration was announced last week and rolls out to customers today. The exclusive arrangment means that CosmoLex will not integrate with any other research service and Casemaker will not integrate with any other practice management platform.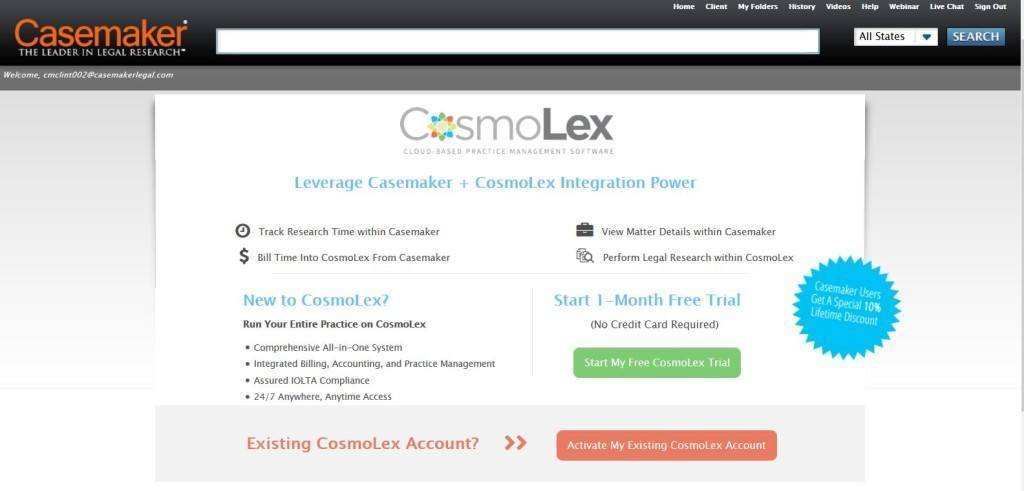 Now, within Casemaker, a new menu item appears in the left-hand panel, CosmoLex Matters. Clicking that opens a dashboard where you then select the matter for which you'll be performing research. Once you've selected the matter, a timer appears at the top of the page in Casemaker. Click it to start tracking your time. When you're done, click the arrow button to upload the time to CosmoLex. You can add billing codes and a description if you want, and then the time is added to CosmoLex.
As time goes by, additional functionality will be added, CosmoLex CEO Rick Kabra told me last week.
This is the first of what will be further integrations with third-party products, Kabra said. Having completed its goal of combining practice management, billing and accounting in one platform, the company decided that, "from a strategic perspective, it was time to form some alliances."
Casemaker currently has partnerships with 20 bar associations and 250,000 users.
At least two other practice management applications integrate with legal research services. Clio and Fastcase have had an integration since September 2014, and Thomson Reuters Firm Central integrates with Westlaw.