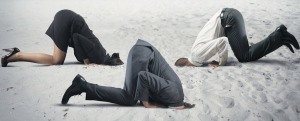 The Supreme Court of Illinois yesterday adopted the ethical duty of technology competence, making it the 15th state (by my count) to have adopted the 2012 amendment to the ABA Model Rules of Professional Conduct.
The Illinois change mirrors the Model Rule and amends Comment 8 to Rule 1.1, Competence, to read (changed text is underlined):
To maintain the requisite knowledge and skill, a lawyer should keep abreast of changes in the law and its practice, including the benefits and risks associated with relevant technology, engage in continuing study and education and comply with all continuing legal education requirements to which the lawyer is subject.
The change becomes effective Jan. 1, 2016.
For a full list of states that have adopted the duty of technology competence, see my tracking page.
Note that I will be participating in a webinar on the duty of technology competence on Thursday, Oct. 29, at 1 p.m. Eastern time. The free webinar, sponsored by Catalyst, will look at the duty of technology competence generally and with specific reference to e-discovery.
(Hat tip to the Illinois State Bar Association.)