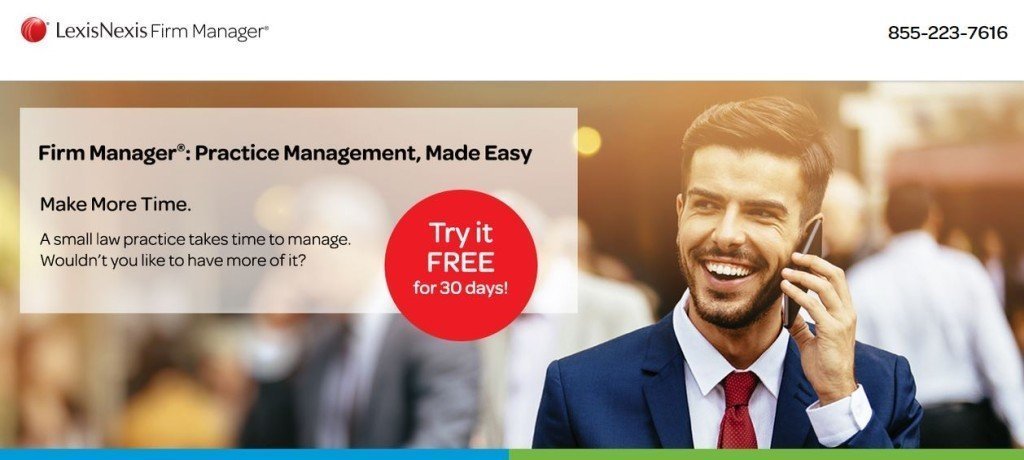 Some of the week's legal technology news:
Email Integration in Firm Manager.  LexisNexis Firm Manager, a practice-management platform aimed at one- and two-lawyer firms, this week added email integration. The integration enables users to have their emails and attachments automatically saved with the associated client matter. "If an attorney emails an engagement letter or strategy document to a client," a press release explained, "a unique identification number will associate that email record with the appropriate case file." The integration works with virtually any email application, whether desktop or web-based.
Firm Manager also announced two other new features. The first, privacy controls for calendar events, enables attorneys and staff to mark certain meetings and events as confidential in the shared firm calendar. Other staff will see that the time is blocked out but will not be able to see the details unless given permission. These items will still show in conflict-of-interest checks, but in a redacted form.
The other added feature is a data-export tool. It enables firms to easily get data out of the Firm Manager system. This allows firms to make back-ups of their Firm Manager data, export financial data, or export client contact information.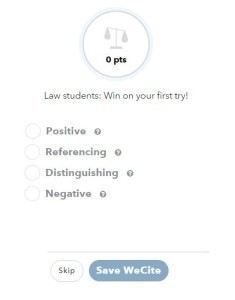 Casetext Makes its Citator Fun. I wrote last year about the crowdsourced free legal research service Casetext's addition of a citator service it calls WeCite. I also wrote recently about the "failure" of crowdsourcing and the need for crowdsourced sites to use incentives or rewards to encourage participation.
Recently, Casetext launched a new initiative to help build out its citator service by making it easy and fun. Essentially, they've turned it into a game, targeted primarily at law students and moderated by law librarians.
The idea is simple. All someone has to do is read the relevant sections of a case that is cited by another case and then click a radio button to indicate whether the reference was Positive, Referencing, Distinguishing or Negative. Participants earn points and the points lead to prizes, as well as a listing on the leaderboard.
Plainlegal Rebrands as Alt Legal. If you've never heard of Alt Legal, that's probably because it didn't exist until this week. The company formerly known as Plainlegal this week rebranded itself as Alt Legal. The change was made to better reflect the company's current business.
When the company started as Plainlegal, its primary focus was to serve as a marketplace to connect businesses with lawyers. Later, it made a major shift, launching a cloud-based intellectual property management platform. When it did, the original name no longer made sense.
"We're creating an alternative way for IP lawyers to practice, one that focuses on automation to speed things up," founder and CEO Nehal Madhani told me earlier this week. Thus the new name, "which reflects our commitment to pioneering an alternative way for intellectual property professionals to practice IP law."
I will have a more in-depth review of Alt Legal in a future blog post.