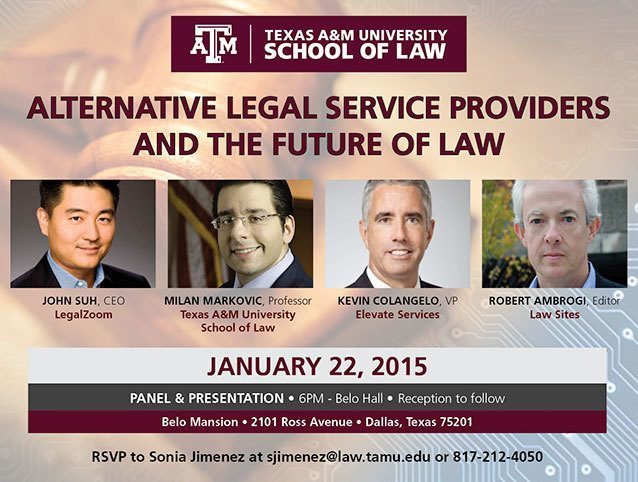 If you are in the Dallas area, join me next week for a panel discussion on Alternative Legal Service Providers and the Future of Law. Sponsored by Texas A&M University School of Law, the panel will discuss the role of alternative legal service providers in the legal market and how they affect and complement the work of lawyers. Participating on the panel will be:
I'll serve as moderator for the program and give an introduction to the topic.
The free program takes place next Thursday, Jan. 22, beginning at 6 p.m. Central time. One hour of ethics CLE credit will be provided.
More information and registration is here.