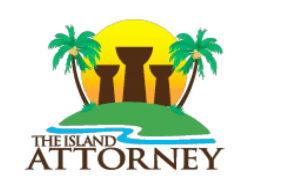 Imagine packing up your law degree and taking it to a tropical island paradise to start anew there. It's not hard for me to imagine, because I actually did it many years ago, when I moved to the U.S. Virgin Islands and hung out a shingle there. I'm no longer there, but lawyer Russell Lorfing is living out his own island fantasy — and he's blogging about it in order to give others a glimpse of life and law practice on a small island.
Lorfing practices law on the Pacific island of Saipan, the largest of the Northern Mariana Islands and an unincorporated territory of the United States. Through his blog, The Island Attorney, he writes about the day-to-day life of a lawyer in paradise. "It's not all sunshine and margaritas," he says, "but the ocean views abound as do the opportunities to hike, scuba dive, and enjoy the outdoors on a daily basis."
Lorfing is a 2009 graduate of St. Mary's University School of Law in San Antonio, Texas. After a year as a clerk for the Texas Court of Criminal Appeals, he moved to Saipan, where he became an assistant attorney general assigned to prosecute white-collar fraud and violent crimes. Recently, he left the AG's office to join the Law Offices of F. Matthew Smith as an associate.
After considering his career options, the decision to move to Saipan was a simple one, Lorfing writes. "Our profession is one where the almighty dollar all too often comes before family and faith." He chose family, he says, boarding a plane bound for the Northern Mariana Islands.
And that has made all the difference. I work hard but not too hard. Everyday I am home in time to watch the sunset with my beautiful wife. And these days, it's lot easier to find time for that round of golf with my buddies. Rather than bill clients on a Saturday, I spend my weekends scuba diving and hiking through the jungle. I make less than many of my peers in the mainland but I make enough to live comfortably. … Essentially, I managed to do the impossible: find purpose and fulfillment in a legal career.
His blog talks about law practice, of course, but he also chronicles island life, travels in the region, restaurants and attractions, and more. If you spend your days desk-bound, dreaming of picking up stakes and relocating to an exotic island, here is the blog to fuel your fantasies.