Can a lawyer who helped bring zip to electric cars do the same for online dispute resolution?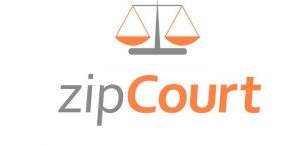 Craig Harding, the former general counsel of Tesla Motors, now hopes to bring speed and style to ODR with the launch of an "online courtroom service" called ZipCourt. It will be a challenge. ODR has long struck me as a smart alternative to litigation or live ADR for certain kinds of disputes. But it has failed to gain broad use, even though a number of ODR services have tried to establish footholds over the years.
ZipCourt borrows elements from both ODR and traditional ADR. While some ODR services rely heavily on technology to automate or assist in the resolution of a dispute, ZipCourt leaves the decision-making to actual human arbitrators. In this way, it says, it is able to handle anything from a simple disagreement to a complex dispute.
Here is how it works. A party goes to the site and registers a dispute, using a form to provide a brief description and to categorize its complexity and subject matter. ZipCourt then invites the other parties in the dispute to participate. If the parties accept and agree to the terms, ZipCourt assigns an arbitrator (or the parties select one by ranking a list of arbitrators). Parties then use the system to upload evidence and exchange messages. Once the arbitrator reaches a decision, the decision is uploaded and the process is complete.
Depending on the complexity of the dispute, the process generally ranges in length from three to 30 days. The cost depends on the complexity. A simple disagreement is $399 per party, a legal dispute is $1,999 per party, and a complex dispute – one requiring rigorous analysis and extensive review of numerous documents — is $14,900 per party.
Helping Harding in this venture is Chris Kyriacou, a former in-house lawyer at Apple, where he managed IP and commercial litigation. Serving as advisors are Larry Kramer, dean of Stanford Law School, and Gary Benton, founder of Silicon Valley Arbitration Center.