Legal research company Fastcase will announce a new utility tomorrow that enables one-click printing of any case from any source on the Web or in any Microsoft Word document. Called Fastcase Cloud Printing, the utility lets you print or save a nicely formatted, two-column version of any case. The utility works with Google Scholar, Westlaw, LexisNexis or anywhere there is a case online.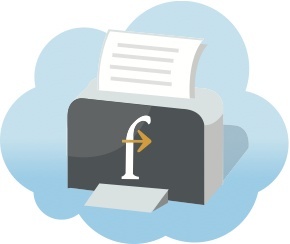 You can also use it to create and print a list of cases. Say you are reading a case or a brief that contains many citations. With a single click, Fastcase Cloud Printing will generate a list of all the cited cases within the document and let you select the ones you want to print.
The printing utility is installed as an add-on to Internet Explorer or Word. Versions for Google Chrome and Firefox will be released later. For now, the utility works with Web pages and Word documents. Later versions will also allow one-click printing from Outlook and PDF documents.
The utility works by recognizing citations within documents and then using that information to pull the matching case or cases from Fastcase. For example, if you use it to print a case you are reading in Google Scholar, it does not somehow pull the case from Scholar and reformat it. Instead, it finds the corresponding case in Fastcase and presents it for you to print.
One obvious benefit of such an app is simply to be able to print cleaner, better-formatted versions of Web cases. Another is to be able easily to bulk print a set of cited cases.
A less-obvious benefit of this app is that it may save a firm money. In concept, the app is similar to Westlaw Find & Print. But users of Find & Print pay for it by the transaction. Law Firm Bottom Line recently estimated that the cost of Find & Print has increased 144% over five years. The Fastcase utility can eliminate the need to use Find & Print — even from within Westlaw.
Initially, Fastcase will offer the application only to enterprise subscribers, who will receive it as part of their existing subscriptions at no extra charge. Later, the app will be offered to lawyers who have access to Fastcase through their state bar associations, although they may have to pay an added fee for it.
For screencaps of Fastcase Cloud Printing, see below.