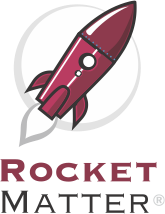 Rocket Matter, the Web-based legal practice management and time-and-billing application, today announced its integration with Dropbox, an Internet document backup and synchronization service that is gaining popularity within the legal community.
The integration enables Rocket Matter users to associate client matters with Dropbox folders, allowing them to view documents associated with a given client case. Because Dropbox synchronizes with the user's local file system, users do not have upload the documents to Rocket Matter.
This could be particularly useful to users who have to work with large numbers of documents, Larry Port, the company's CEO and co-founder, told me during a recent preview of the new integration. Rather than upload documents to Rocket Matter, users can instead drop them in their Dropbox folders and then access them through Rocket Matter.
Another new feature that Rocket Matter is rolling out today is matter-level user permissions, something that a number of users had requested, Port told me. The new feature means that the permissions for a matter can be set so that the matter can be viewed by everyone in the firm or only by specified individuals.