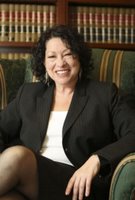 Much is made of the fact that Sonia Sotomayor was a federal district judge before she was named to the federal appeals court. After all, if confirmed to the Supreme Court, she would be the only one of the nine justices to have sat on the trial bench.
The experience of someone who has served as a trial judge would be a worthy addition to the high court, many believe. If so, then one of the bread-and-butter issues in which trial judges get no shortage of experience is the admissibility of expert testimony.
So what do Sotomayor's appellate opinions on the 2nd U.S. Circuit Court of Appeals tell us about how her trial court experience shaped her rulings on expert witness issues?
I researched the expert-related cases in which she either wrote the opinion or sat on the panel. My analysis is published in the article, Sonia Sotomayor's Top 5 Rulings on Expert Witnesses, on the Web site of IMS ExpertServices.