A technology platform unveiled today is designed to help organizations develop and implement plans to achieve greater diversity, equity and inclusion.
The platform helps organizations assess their diversity and inclusion efforts, create a plan of action, and generate the policies and paperwork they need to move forward.
The platform was developed by SixFifty, the technology subsidiary of the law firm Wilson Sonsini Goodrich & Rosati, in collaboration with employment attorneys at Wilson Sonsini, and with additional assistance from an independent diversity consultant.
"We're hoping that this will help companies make meaningful progress on diversity and inclusion in a way that doesn't take up substantial resources, time or money," said Kimball Dean Parker, SixFifty's CEO. "Companies that wouldn't be able to do this before will now be able to do it at an affordable price."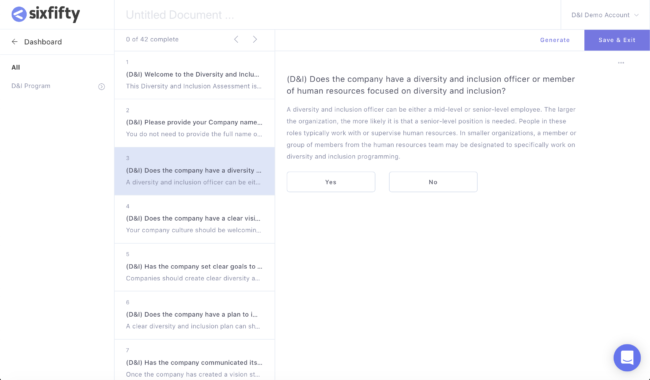 The platform guides users through a series of questions regarding the key legal and other considerations involved in implementing a diversity and inclusion program. It then produces an assessment and plan of action that a business can use to guide its implementation of a program.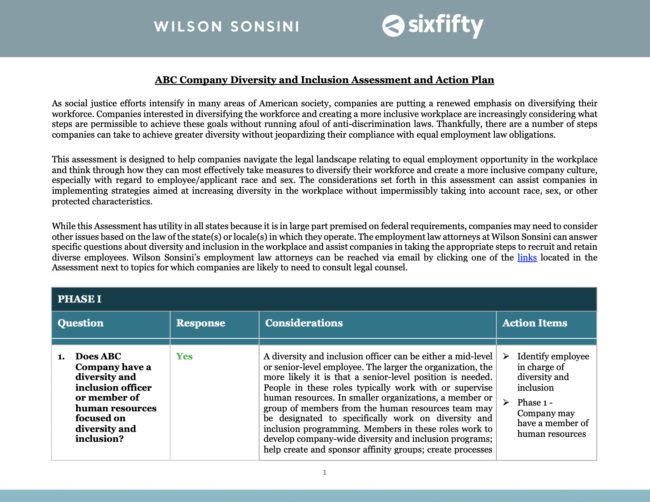 The platform also uses the answers to create custom policies and supporting employment paperwork that an organization would need to launch the program and communicate about it with employees. SixFifty will work with Wilson Sonsini to ensure that all of these materials are kept up to date with developments in the law.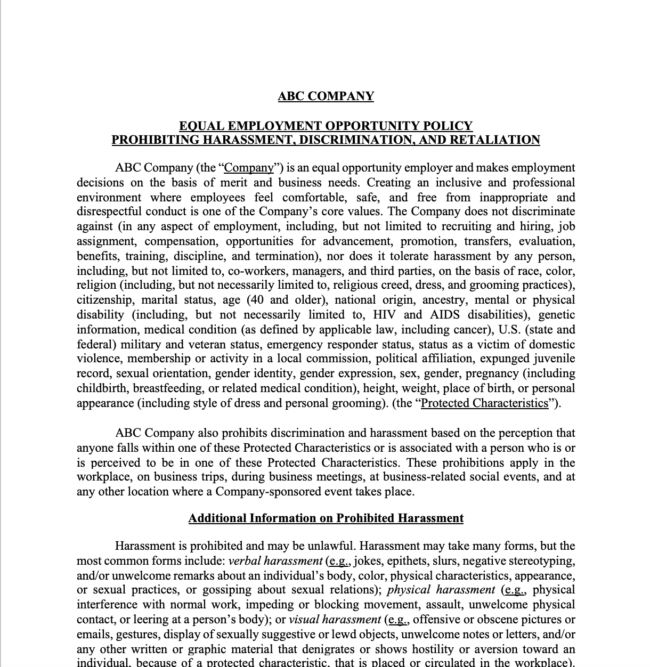 Another feature is an online employee feedback portal by which companies can confidentially collect and manage comments and concerns submitted by employees about the company's diversity and inclusion efforts. The platform logs all communications to create a record of the company's efforts around diversity.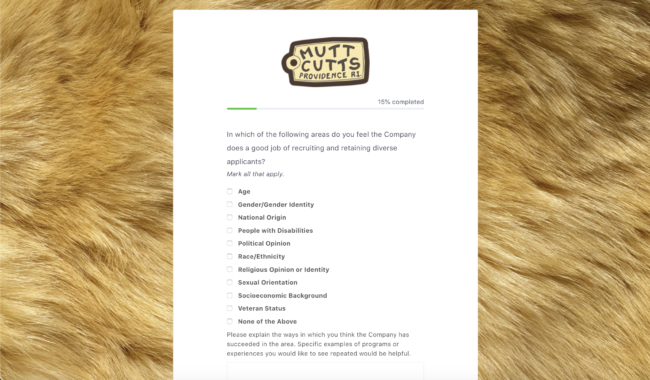 In addition to the platform, SixFifty will provide customers with consulting services to customize the program to their business needs.
SixFifty is offering the platform for free to nonprofit organizations. For all other organizations, the price starts at $5,000 and ranges up to $15,000 depending on the organization's size.
SixFifty has previously developed tools to:
LawNext Episode 32: Kimball Parker, Head of Wilson Sonsini's New Tech Subsidiary SixFifty