In June, I wrote about a new legal industry award intended to honor innovation in legal practice and legal technology, The Changing Lawyer Awards, for which I was to be one of the judges. Now, the results are in.
The sponsor of the awards, Litera Microsystems and its online publication The Changing Lawyer, announced the winners during a breakfast event this week at ILTACON, the annual conference of the International Legal Technology Association.
The four categories of awards recognize individuals, firms and companies for their willingness to embrace and drive change, through new technology, service models or behavior. As one of the judges, I can tell you that there were many excellent entries and that choosing winners was tough.
That said, here they are, including the briefs from Litera explaining why each winner was chosen:
Outstanding Lawyer of the Year: Natalie Munroe, Osler, Hoskin & Harcourt
This award is presented to the lawyer who has taken initiative, identified market trends and boldly figured out how to use groundbreaking processes to get ahead of them.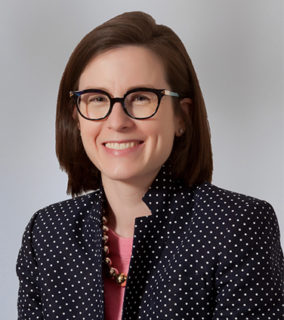 Natalie Munroe is a lawyer at Osler, Hoskin & Harcourt LLP where she is head of Osler Works Transactional, an innovative new service based in Ottawa that uses a combination of people, processes and technology to support the firm's deal teams and clients, largely in the context of corporate and commercial transactions. In this role, Natalie leads a team of lawyers and other professionals, and has been integral to the ongoing success of the Osler Works Transactional initiative.
Over the last year, Natalie and her growing team have helped hundreds of clients streamline their transactional processes and save time and costs. Currently her team is focused on providing due diligence and closings while creating customized legal solutions that evolve with the client's needs and expectations.
Outstanding Law Firm of the Year: Reed Smith
This is presented to the firm that has implemented core process changes, creative billing arrangements, or other innovations to transform the way they provide legal services.
In October 2016, Reed Smith embarked on a firm-wide initiative to create a culture of innovation. This has been the catalyst for a variety of projects, including multiple home-grown advances in legal technology and improvements in the delivery of legal services to their clients. Innovators at the firm have the firm's commitment, facilities, technology, and manpower at their disposal to deliver new ideas and projects, which are supported throughout the process by their dedicated team of Innovation professionals. The firm provides up to 50 hours of billable credit for lawyers to work on innovation projects, credit that encourages attorneys to pursue their biggest ideas.
In 2017, the firm piloted ten such projects which improved, among other things, the firm's approach to pricing, project management and budget tracking; deal management and performance as well as providing its clients with better ways to understand their obligations due to data loss incidents. The program has been such a success it is already in progress again in 2018.
 Outstanding CIO of the Year: Judith Flournoy, Kelley Drye & Warren
This is presented to the CIO who has championed new programs or tools, driving increased efficiency through innovative processes, or creating entirely new ways of working.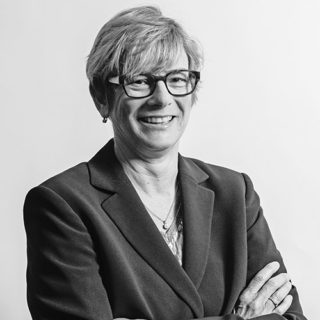 Judi Flournoy is CIO for Kelley Drye & Warren and is passionate about the importance of innovating to stay at the forefront of the legal profession. Working her way up from a deeply technical role to the CIO ranks, Judi developed an appreciation for what end users need from technology as well as what it takes to deliver the technology.
Recently, during a DMS migration, she tuned into the firm's practice areas and how lawyers were working to effectively include the lawyers in their decisions for workspace design. By giving the firm's lawyers buy-in, they then had a solution that was relevant to everyone at the firm. Although this morning we are honoring Judi for embracing and driving change at her firm, we could equally honor her for her leadership as a former ILTA president, chairman of ILTA LegalSEC, and a member of the Founding Circle for ALT.
Disruptor of the Year: Casetext
This is presented to an alternative legal service provider or legal tech startup that has managed to disrupt the broader legal profession through new processes, technology, or service delivery.
Founded by a team of former litigators from top law firms, as well as Ph.D. data scientists and leading A.I. engineers, Casetext helps legal researchers find cases, faster. Casetext's CARA AI for analyzing legal briefs and documents has shown to be a truly disruptive technology, however the company has seen where large law firms can sometimes have a natural resistance to change when it comes to new technology.
Casetext recently began using an innovative gamification initiative to get firm's to effectively rollout their solution by increasing awareness and usage among the firm's lawyers. During their pilot program, the company developed the gamification initiative for one firm's more than 1500 attorneys across more than 30 offices. The program increased usage of CARA AI by 159% among new users and by 300% in overall user activity.
Based on the success of their pilot program, Casetext plans to deploy this initiative across law firms they work with to increase adoption.
In addition to myself, the judges were Jeffrey Brandt, CIO for Jackson Kelly and editor of the PinHawk Law Technology Daily Digest; Casey Flaherty, principal of Procertas; Ivy Grey, senior attorney at Griffin Hamersky and the author of American Legal Style for PerfectIt; Caroline Hill, editor-in-chief for Legal IT Insider (aka The Orange Rag); and Avaneesh Marwaha, CEO of Litera Microsystems.
Congratulations to all the winners.