A legal research tool that uses artificial intelligence to help legal researchers quickly find key language critical to a court's reasoning has been selected by the American Association of Law Libraries as winner of its 2018 New Product Award.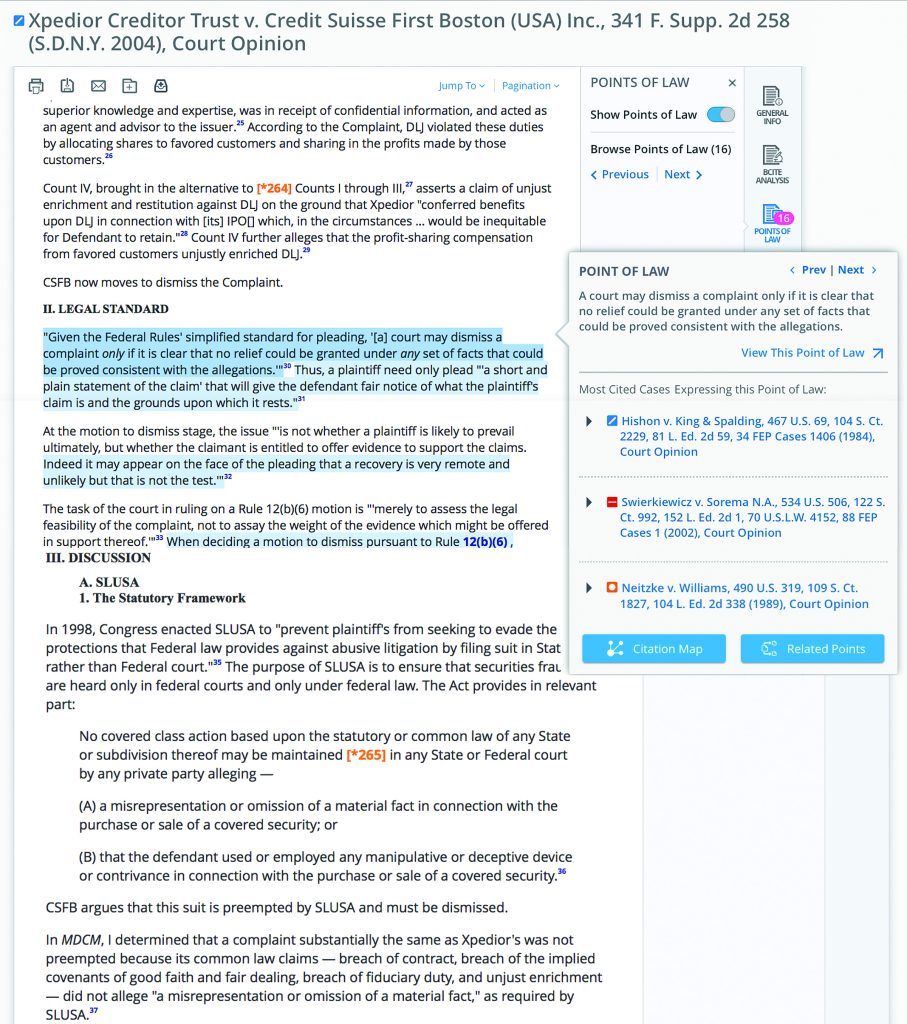 AALL cited Points of Law, a tool developed by Bloomberg Law, for its ability to provide researchers with a court decision's legal points and to identify legal precedents.
As I explained in my review of Points of Law last September, as a researcher scrolls through a court opinion, the tool highlights the essential language in the opinion, making it easier for the researcher to browse through the key discussion points and enabling the researcher to more quickly get the gist of the key holdings.
For each point of law within a case, a pop-up shows the top three cases cited in support of it. The researcher can select any of these Points of Law to see an expanded treatment that shows other cases that make the same point of law and an visual timeline and citation map of these other cases, as well as the ability to see and search related points of law. Each Point of Law has its own distinct page with these elements.
In a statement announcing the award, Greg Lambert, AALL president, said, "As leaders of legal research best practices and advanced technology tools, our members recognize the value of powerful litigation support resources. Points of Law is an outstanding example of just such a tool, and we congratulate Bloomberg Law on their award."
AALL's New Product Award recognizes new commercial information products that enhance or improve existing law library services or procedures, or products that improve access to legal information, the legal research process, or procedures for the technical processing of library materials.
Recent years' winners have include Casetext's CARA in 2017, Ravel Law in 2016, Lex Machina in 2015, and a joint award in 2014 to Fastcase and William S. Hein & Co. for the HeinOnline/Fastcase Integration.