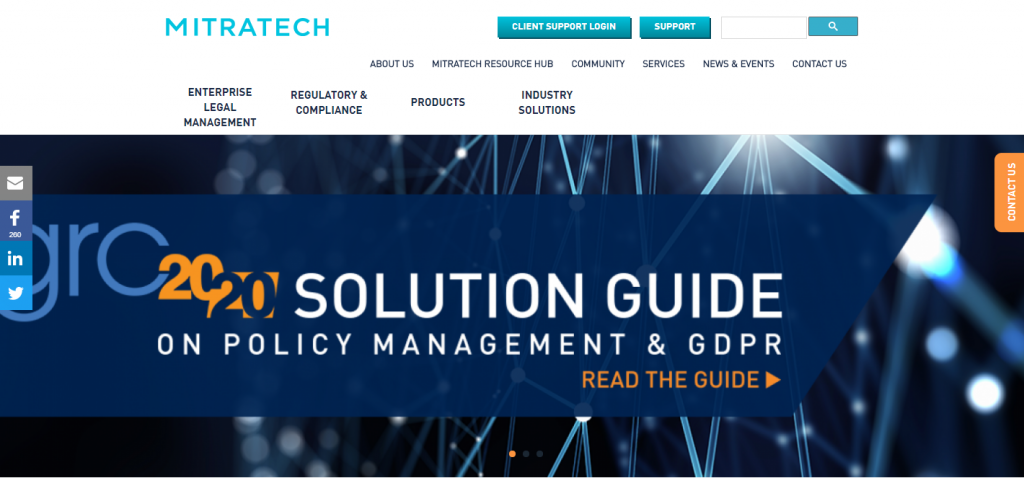 At the Corporate Legal Operations Institute today in Law Vegas, Mitratech, a provider of legal and compliance software, announced the acquisition of ThinkSmart LLC, developer of a workflow automation platform used by many corporations and corporate legal departments.
The combination of the two, Mitratech says, will create an end-to-end platform that will transform legal operations into a center of innovation and excellence.
ThinkSmart's platform — the ThinkSmart Automation Platform, or TAP — was already integrated into Mitratech's platform, called TeamConnect. But the two companies saw an opportunity to deepen that integration and build a true end-to-end platform for legal operations, Mitratech CEO Jason Parkman told me last week during an interview with him and ThinkSmart CEO Paul Hirner.
"A joint offering is more than the separate parts," Parkman said. "This becomes the first true end-to-end offering. The TAP product will be deeply integrated in the TeamConnect platform."
Both products will also continue to be offered separately. "TAP will continue to be a standalone product as it is today," Hirner said.
The acquisition will also allow wider delivery of TAP outside the United States, which has been its primary market until now. For Mitratech, its fastest-growing market in recent years has been outside the U.S., particularly in Europe, Parkman said. "We're super excited about taking TAP into the European market."
With the addition of ThinkSmart and the ThinkSmart Automation Platform (TAP), Mitratech's TeamConnect platform can now bring people, processes, and information together like never before, by leveraging TAP's easy-to-use workflow automation engine to extend TeamConnect's reach across the entire enterprise.
The companies are not revealing terms of the acquisition. Parkman will remain Mitratech's CEO and Hirner will continue to work with the company for the "foreseeable future" to work on making the integration as smooth as possible.
"From the client standpoint, we want to make sure we do them no harm and add to the high level of what we've done until now," Parkman said.
Advantages of the integration, according to Parkman and Hirner, include:
Enable extension of TeamConnect's capabilities to faciliate collaboration throughout an enterprise.
Enable rapid design and deployment of legal and compliance workflows.
Enable quick and easy design and deployment of automated workflows to handle tasks such as legal intake, automated NDAs and contract management.
Mitratech says its legal and compliance software is used by more than 1,200 organizations around the world, representing almost 40 percent of the Fortune 500, and over 500,000 users in over 160 countries.
Parkman and Hirner said it is fitting for them to announce this acquisition at the CLOC conference. Not only are legal operations professionals core users of their products, but the two men actually met at the first CLOC conference three years ago.