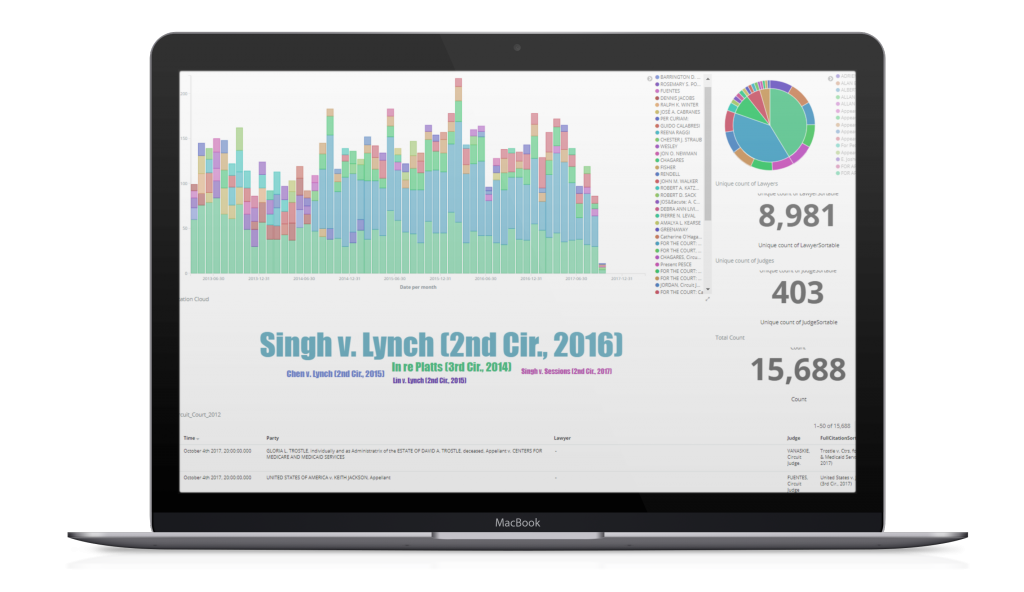 Nearly a year ago, this blog first reported that legal research service Fastcase would launch an artificial intelligence sandbox for law firms — a testing environment where firms would have access to various AI platforms and data sets, as well as be able to bring in their own data. Soon thereafter, Fastcase launched an "unofficial" version of the sandbox. Today, it rolled out the official version of the Fastcase AI Sandbox, along with more information on the tools and data it offers and the firms that are using it.
"Fastcase's AI Sandbox is a customized first-of-its-kind platform that allows law firms to use artificial intelligence in a secure environment to crunch their own big data, compare it with public legal data or metadata from Fastcase, and analyze it using cognitive intelligence tools such as IBM Watson Analytics and Watson Developer Cloud," the announcement said.
Among the AI tools contained in this initial release, in addition to those from Watson, are indexing and visualization software from ElasticSearch; expert system platform Neota Logic, ContraxSuite, a machine learning tool for contract and document analytics from LexPredict; customized expert witness content from Courtroom Insight; and more. The platform will include legal data from Fastcase as well as docket data from Docket Alarm, which Fastcase acquired in January.
Firms already using the sandbox include BakerHostetler, DLA Piper and Baker Donelson, Fastcase said.
How can legal professionals use this? Fastcase offers these examples:
Litigators can create a brief bank and search for legal issues in their firms' knowledge management system.
Corporate attorneys searching UCC filings can quickly run a comprehensive machine learning analysis of filed UCC agreements that show interest rates, security requirements, payment schedules, default penalties, liquidity and notification requirements.
Law school faculty and students can research legal trends and law school librarians can manage data-driven research projects.
Users can update their own data to use alone in the sandbox or combine it with other data sets. Firms could also choose to collaborate to harness comparative data, Fastcase suggests.