The legal profession's move to the cloud has been a slow transition, in large part due to fears about control and security. In no sector has this been more true than among the world's largest law firms.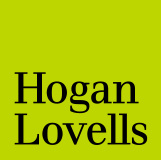 It is therefore notable that Hogan Lovells, which The National Law Journal ranked in 2017 as the world's fourth largest law firm in lawyer headcount, and which has more than 7,000 legal professionals in 49 offices, today announced that it has moved to cloud-based NetDocuments as its document management platform.
In a press release announcing the move, Ash Banerjee, Global CIO at Hogan Lovells, said:
Replacing our two document management systems with one global platform to leverage our worldwide network and improve our client service is a key part of our strategy. We believe the NetDocuments platform to be a modern and feature-rich platform that delivers on our current and future business requirements.
In a blog post today, Alvin Tedjamulia, chief technology officer at NetDocuments, said that many factors played into Hogan Lovells' decision to go with NetDocuments, including the product's maturity, scalability, and business focus on Software-as-a-Service and multi-tenancy.
But he says the move has broader importance for the legal market in that it reflects cloud acceptance by a global firm.
According to ILTA's 2017 Technology Survey, 77% of firms with '700 or more attorneys' indicated increased cloud technology adoption for 2018. In terms of barriers to cloud adoption, these same firms are a lot less concerned about cloud security, cloud reliability and management acceptance of cloud technology. The legal cloud computing is no longer focused on why? But rather how? And how deep? We have collectively come a long way from 1999 and NetDocuments 1.0.
Tedjamulia also said that this demonstrates that cloud providers may be best suited to address the challenges firms face around compliance, especially in the face of the GDPR. "Law Firms like Hogan Lovells are positioned to challenge the legacy practice of having multiple DM collections in multiple independent libraries as the only way to comply with data location requirements," he said.