Practice management is a crowded area of legal technology, especially in the smaller-firm market. No wonder, given that the majority of lawyers in private practice are in solo and small firms. Even as practice management technology has become more popular in recent years, much of that market remains untapped.
One company that is aggressively working to make inroads on that market is Case.one. Launched just a year ago, it distinguished itself out of the gate by offering a different twist on pricing. While other practice management products charge a monthly subscription fee, Case.one charges by the case — 99 cents per active case per month. (It does also have a $35-a-month subscription plan that is more economical for firms with more than 35 cases.)
At the recent Legalweek conference in New York, Case.one sought to further distinguish itself, announcing a series of four products and enhancements.
I already wrote about one of these — Case.one's integration with Amazon Alexa. I've written previously about two other applications that allow lawyers to track their time using Alexa — the "productivity assistant" Tali and Workspace Assistant from Thomson Reuters Elite. But Case.one is the first to offer an Alexa app that works across its full platform, allowing users to perform a variety of functions using voice commands.
In addition, Case.one announced three new products, each of which can be purchased on a standalone basis but that also can integrate with the Case.one platform or, potentially, with other practice management platforms. Recently, Bahar Ansari, cofounder and CEO of Case.one, gave me a preview of these new products.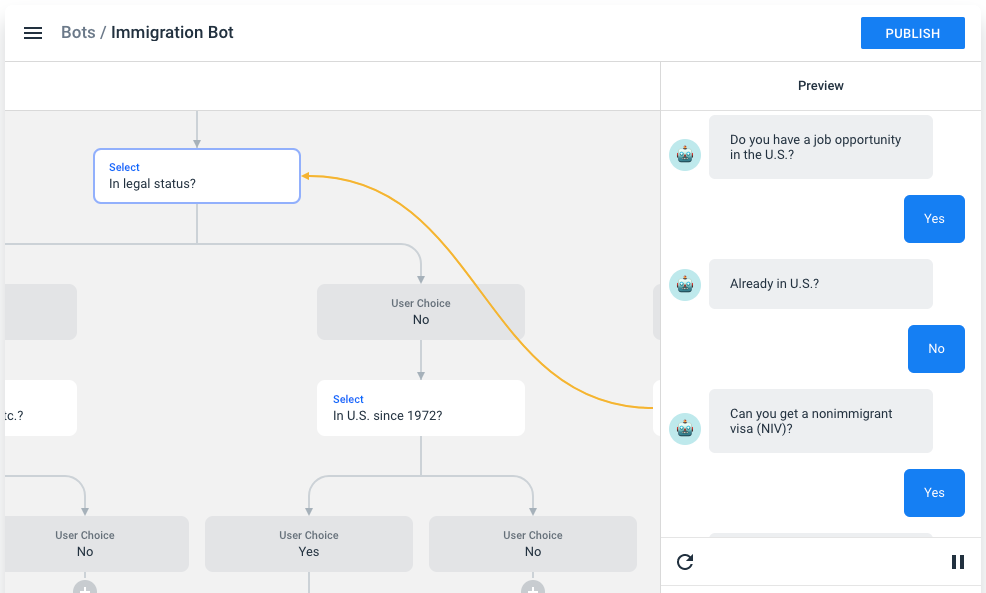 The first of these, Form.one, is a chatbot builder. A standalone product, it allows law firms to create custom chatbots to automate client intake and prepare standard documents based on their answers. The product can be used to build a chatbot for virtually any purpose. The chatbots can be integrated into a firm's website or with other applications via an open API (application programming interface).
The chatbot is fully customizable, allowing a firm to build any tree of questions, conditions and messages. The interface shows the chatbot builder on the left and preview on the right. The chatbot can create different conditions based on answers received, so that a particular answer sends the user in one direction or another.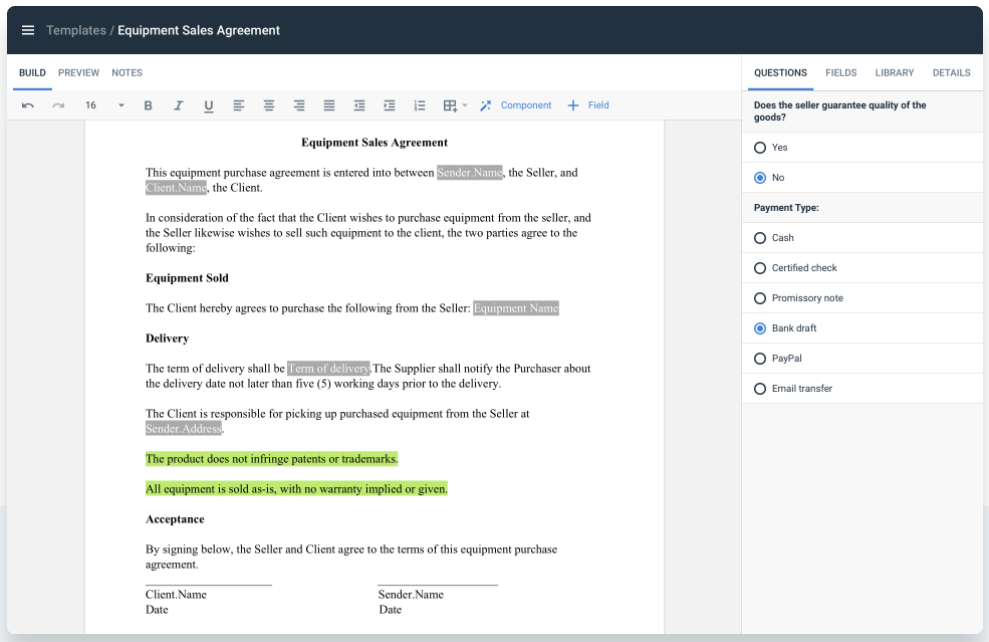 The second new product, Doc.one, is a standalone document assembly engine that also can be integrated into Case.one and other applications, Case.one says that this product makes it easy to either create a document-assembly template or to convert an existing Word or PDF document into a template. Doc.one creates question-and-answer templates that are filled in by answering sets of questions and that can pull in information from CRM systems and other applications.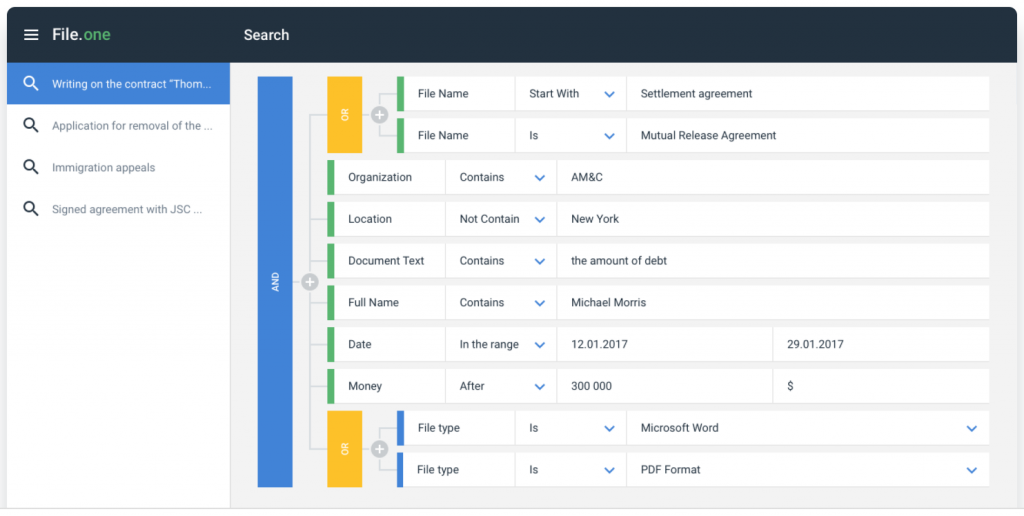 The final new product, File.one, is a document and knowledge management application that Case.one says can search, manage and synchronize files across multiple systems and locations — local, cloud and network. It improves search by allowing users to combine any set of parameters or attributes to find and filter documents, and uses machine learning to improve search results over time. It includes unlimited storage space and various collaboration tools to enable users to work on documents together.
As with its practice management platform, Case.one offers both unit and monthly pricing for Form.one and Doc.one. It is currently offering early-bird pricing for all three of these products. For Form.one, pricing starts at either $2 per completed questionnaire per month or $79 per month for up to 50 completed questionnaires. For Doc.one, pricing starts at 15 cents per document per month or $15 per month for up to 100 documents.
For File.one, monthly charges are based on storage, starting at $28 per gigabyte.