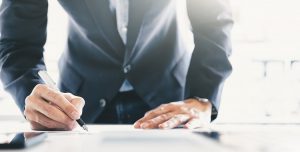 If you're making a living as a small law attorney, you know that managing a law practice and a law business is incredibly challenging work and requires you to wear multiple hats throughout your workday.  If you could simplify the work demands, particularly on the administrative side, wouldn't you be open to exploring options to make your life as an attorney easier?  For Cheryl Bergian a solo attorney in Fargo, North Dakota, her answer to this question was "yes".  By answering yes, she chose to implement Firm Central, a law practice management software that helps her better manage her document intensive bankruptcy and estate planning practice.
"Lots of information is exchanged by email in bankruptcy proceedings, and being able to keep track of it all in one place with a few clicks—along with court proceedings, billing, and PDF documents—was my goal," Bergian says—and Firm Central has helped her achieve it.
To help small law firms and solo practitioners like Bergian, Firm Central connects and integrates documents, communication, time and billing, calendar, legal research, and other administrative functions for greater efficiency and ease of use. It's a securely hosted, mobile-enabled, cloud-based system, which means practitioners can access documents from anywhere, anytime. The matter-management functions can be customized to fit each individual or firm's workflow processes, and all of the program's other functions have been designed with an attorney's workday in mind.
Although there are plenty of choices in the cloud-based practice management field, when making this kind of transition, it's critical to choose a provider that knows the legal industry and provides the support and training you need to get you through the transformation.
One of the reasons the transition to Firm Central was so easy, Bergian explains, is that Thomson Reuters' technical support team made the onboarding process as painless as possible. "The tech support people were very good about getting it installed correctly," she says. "It went about as smoothly as one could possibly expect."  She found Firm Central to be very easy to use, with a clean user interface right out of the gate.  And she points out, "It's very intuitive, the help topics are clear and it's easy to understand."
In fact, when it comes to transitioning to Firm Central, the guess-work and uncertainty of introducing new technology to your practice is eliminated because of the world-class training and support you will receive as a new user.  Whether you're transitioning from another practice management solution or are new to law practice management software, here's an outline of the comprehensive complimentary training and support you can expect to receive as a new Firm Central customer:
Step 1- Introduction:
Your Thomson Reuters Sales Representative will introduce you to your firm's dedicated Firm Central Project Manager who will assist and guide you through the onboarding process.
Step 2- Installation and Set-up
Your Firm Central Project Manager will schedule a virtual meeting to install and set-up Firm Central at your designated time.  They will discuss in greater detail your firm's setup needs, including training preferences, data migration needs, etc.  They will work with you to schedule follow-up trainings at your convenience (as many as you need).
Step 3- Data Input/Migration
Your Project Manager will help you get started with importing and uploading your firm information into Firm Central through an initial 60-minute consultation, and will schedule post data input and migration user training.
Step 4- Product Training
Comprehensive training from your Firm Central Project Manager is tailored to meet your firm's specific needs for as along as you need the support.  Extensive self-help resources are also available on the Firm Central support page and within the Firm Central product help section.
Step 5- Ensuring your success with ongoing support
Once your firm is confidently up and running with Firm Central, you will be assigned to a dedicated product specialist that will continue to help you get value out of the product, assist with more advanced training, answer any product-related questions, and help troubleshoot any issues should you ever need it. 
As current customer Cheryl Bergian confirms, the ongoing support has been superb, "When I do have a question, tech support is extremely responsive. They clearly understand the issues, and can tell me what the program can and can't do."
Although tech support is there when she needs it, Bergian says she rarely needs to call  on them because the program "runs so smoothly." It's also transformed the way she manages her business and her time. Before she began using Firm Central to help manage her practice, for instance, she had to manually back up email and documents and other correspondence, and keep track of her time and billing separately. Now, backup happens automatically, and her favorite feature—complete integration of the file-management and time-and-billing functions—saves her hours of time and hassle each month.
Having seen what Firm Central has done for her practice, Bergian's advice for attorneys wondering whether such a cloud-based file-management system is "worth it" couldn't be more straightforward. "Yes, it is," she says. "My practice is small, so it's critical that I operate as efficiently as I can, and Firm Central helps me do that."
Start your Free Trial of Firm Central today!