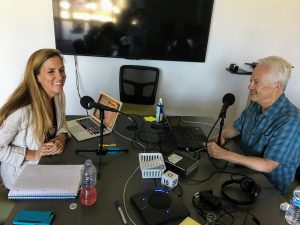 For lawyers, it is an abundance of riches when it comes to selecting a practice management application. But what separates one product from another? And how does a company decide which features to build and how to prioritize them?
In the latest episode of the podcast Law Technology Now, I interview Tracy Stevens, vice president of product and design at MyCase.
In an interview conducted live in the MyCase offices in San Diego, we talk about cloud-based practice management software, product design, and what she thinks sets MyCase apart from the competition.
Listen above or at the Legal Talk Network.Never miss an episode of Law Technology Now by subscribing viaRSSoron iTunes.