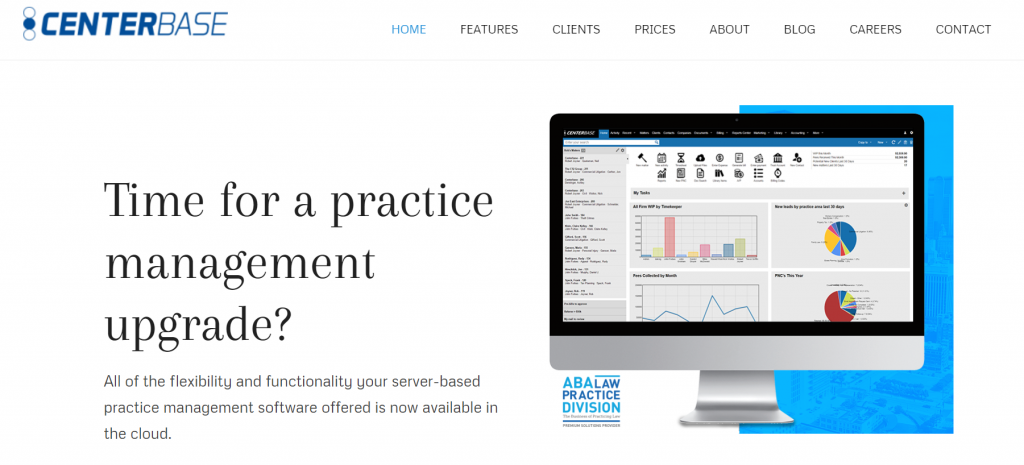 For some time now, I've been meaning to write about Centerbase, a relatively new entrant to the law practice management space. Targeted at small- and mid-sized firms, Centerbase is unique for the high degree of configurability available to its users. As its website says, "We make Centerbase's features conform to your needs, not the other way around."
Unfortunately, a more-detailed write-up on Centerbase will have to await another day, as I am traveling and limited in time. However, I did want to provide one news item of interest to Centerbase users and potential users.
Within the next week or so, Centerbase will roll-out a full integration with the document and email management platform NetDocuments.
Now, when you open a matter, it includes a NetDocuments tab, where you can access everything from your NetDocuments account related to that matter. Virtually anything you can do within NetDocuments can now also be done within Centerbase. When you open a new matter, Centerbase automatically creates a new folder for that matter within NetDocuments. A "Sync All" option will create matching workspaces in NetDocuments for all your Centerbase matters.
NetDocuments stores documents in a structure of what it calls repositories and cabinets. The Centerbase integration allows you to manage this structure from within Centerbase's system settings. Users can define which repository and cabinets to use in the integration.
If you are not a NetDocuments users, Centerbase comes with a document management system of its own, as well as 5 TB of space for storing your documents. Its system allows you to access documents from any device, track revision histories, and create document templates.
Centerbase also includes other standard features of a practice management system, including timekeeping, calendaring and billing, as well as a marketing and CRM component.