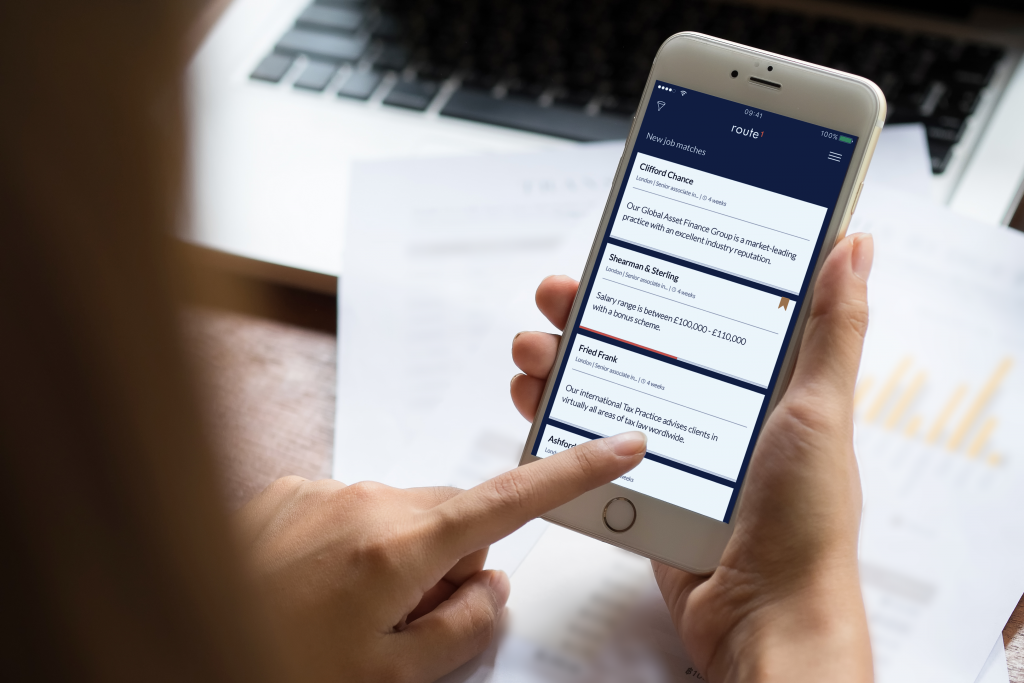 An iOS app launched earlier this year in the UK aims to be the Tinder of legal hiring, and it has been quickly building momentum, with more than 4,000 job-seeking lawyers and 100 legal employers signed up including a number of leading UK and international law firms.
Called Route1, the app's developers believe it will disrupt legal hiring by providing a quick and easy alternative to using legal recruiters. Founder and CEO Henry Allan compares its functionality not only to Tinder, but also to Airbnb and Twitter.
Like swiping through photos on Tinder, job seekers swipe the job listings they're interested in to see specifics about the job and the firm. Users can apply directly through the app and manage all their applications.
The app is not yet available in the United States. But its developers hope it soon will be. "The U.S. is the holy grail for us," founder and CEO Henry Allan told me. "We think this service could make a huge difference for the job market there."
If you are interested in reading more about Route1, I have full details in my column this week at Above the Law: This Week In Legal Tech: Is This App The Tinder of Legal Hiring?