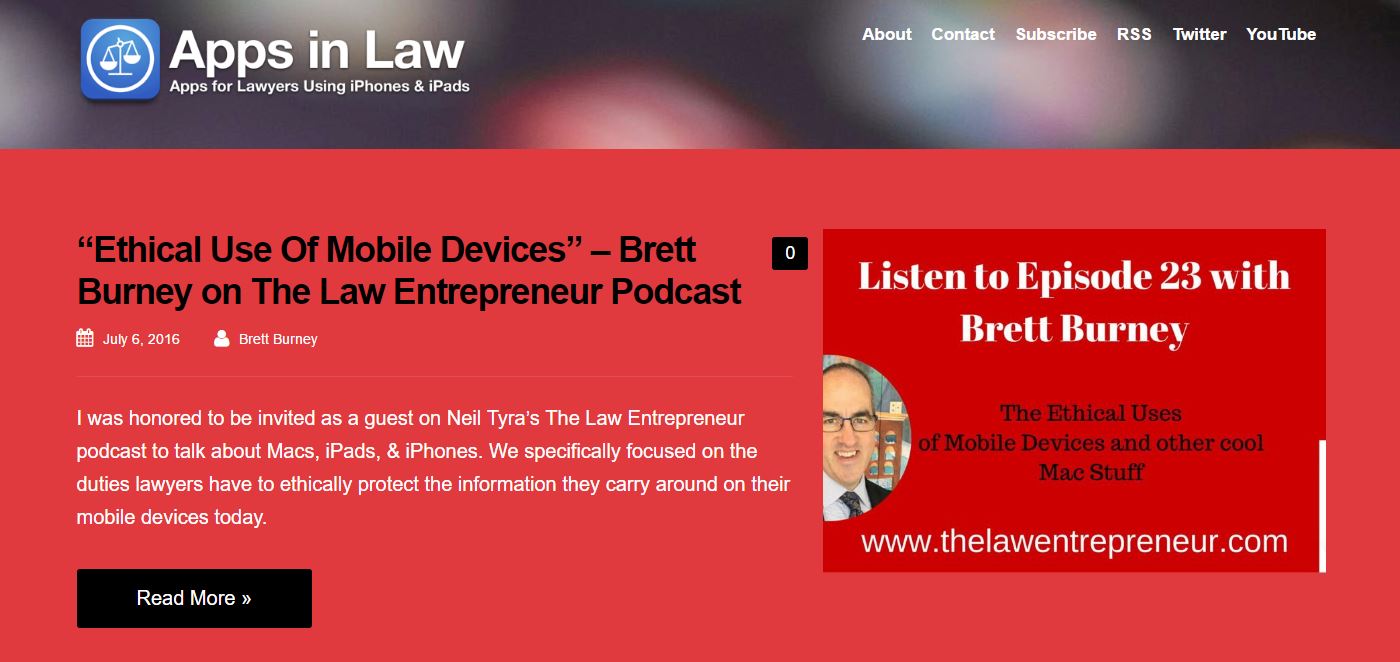 The month of May saw the debut of two legal technology blogs, one covering legal apps and another for Mac-using lawyers.
Apps in Law. This new blog highlights the best iOS apps for lawyers in what it describes as "mercifully short, finely-detailed video reviews." The man behind the reviews is Brett Burney, the legal technology and e-discovery consultant who is principal of Burney Consultants and who, among his many accomplishments, was chair of the 2015 ABA Techshow.
In each post, Burney provides both a written and video review of the app. The videos are well done and run from three to four minutes in length. He covers only apps for the iPhone and iPad, so all you Android and Windows users will have to find your reviews somewhere else.

TechnoLAWgist. Launched in May, this is both a blog and a podcast providing technology news and tips pertaining to Apple computers and devices in legal practice. It is maintained by Florida lawyer Jim Mullaney, who also writes the MacSoloLawyer blog. Mullaney tells me that he may merge the two blogs sometime soon since they cover the same topics.
He started the blog and podcast, he says, for two reasons:
To give back a little to the legal technology community that has helped him so much in his practice.
To learn more about legal technology by searching for interesting articles and creating his own content.
In his day job, Mullaney is a family law attorney in Jacksonville.